You can always rely on Amy Schumer to be frank. And when she's paired with someone as infamous for asking too-personal questions as Howard Stern, you just know you're going to get TMI gold!
Case in point Tuesday's SiriusXM show interview, in which the new momma talked having sex post-baby, parenting during a pandemic, and her biggest screw-up as a mother so far.
First up, let's get to that sex talk — seeing as it's how she got here in the first place! LOLz!
Amy says she and her chef hubby, Chris Fisher, do still have sex as new parents, just… less:
"Chris went down on me the other day… We're having sex once a week and feeling very good about that. It's good. And we go, 'This is great. We should do this more,' and we still only do once a week."
Hey, you're really busy, who can blame you?
However, isn't that hurting the chances of baby #2 a bit? Amy actually tells Howard she hopes to have more kids, but the coronavirus scare has kind of frozen that in place like her embryos:
"We got these embryos, so I don't know… right now, we were gonna try to, like, make the move and then COVID happened. I'm just kind of like walking back, like, maybe let's revisit that in a minute."
Frankly we're surprised Amy is brave enough to go through pregnancy again so soon, considering how difficult the first one was. She explains to Howard:
"I had hyperemesis, which is when you have severe nausea and vomiting though the whole pregnancy."
You may recall Kate Middleton infamously suffered from the disorder (possibly while her man was stepping out with another Lady if rumors are to be believed). Unfortunately there's basically no treatment. Amy jokes:
"There's no research on it because it only happens to women. I mean, they have chewable f**king Viagra now. If your d**k curves slightly to the right, don't worry — we've got a pill for you. We don't want you to go through that. But if you are in excruciating pain your whole life as a woman, we're so sorry. We'll get to you after we fix every slight d**k problem."
Ha! Taking a serious turn, the comic relays:
"One in three babies die when the mother has it because you can't keep any food down. Like, I was hospitalized like 10 times. And it's scary because you can't nourish the baby or yourself. If you've ever had food poisoning, it's truly that for nine and a half months."
And she'd go through that again?? She adds:
"Seriously, once you meet your baby, you're like oh my god! I would have been sick like that for 10 years just to meet you for an hour."
Awww!
So about that baby…
What's the latest on Mr. Gene David Fischer?? Amy says the silver lining of the coronavirus scare is getting to spend time with her son away from the big city on Martha's Vineyard. She says:
"Gene can walk outside on the grass and we're not terrified. New York is tough. It was really heavy. I got to see him clap for the first time. It's such a luxury to spend this time with the baby."
Speaking of dangers faced by babies… Amy recently made headlines when people realized her son's first and middle name before she changed it — Gene Attell — when spoken quickly sounded like the word "genital."
Amy swears that was not some practical joke she was trying to pull but a genuine parenting mistake:
"It never dawned on me. All the blood rushed to my head. Everyone was saying, 'I don't think it's a big deal.' I'm like what are you talking about?! Everybody gave me credit, but no. It was a huge f**k up. The first of many failures, right out of the gate.
See more from Amy's interview, in which she explains her new cooking show with her husband (below)!
Related Posts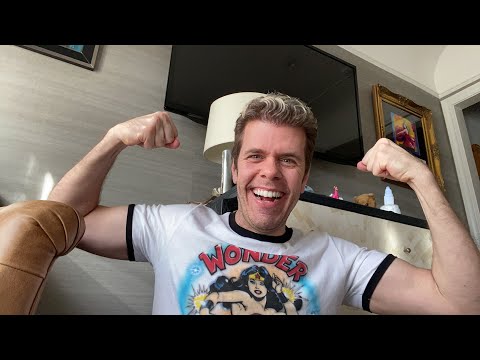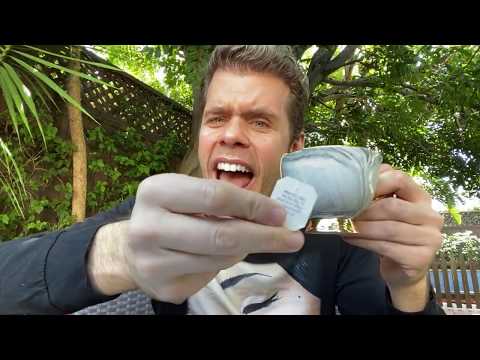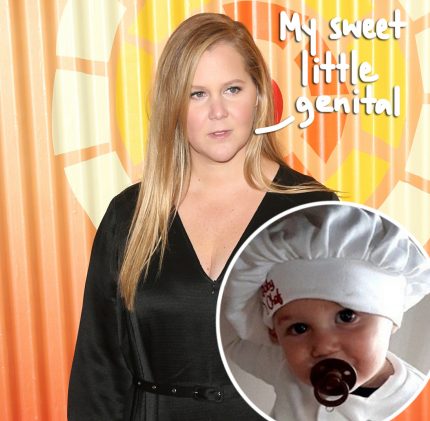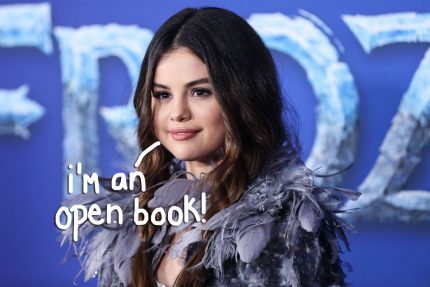 Source: Read Full Article