Some may not know, but Beyoncé isn't the only star in her family. Her sister Solange is an R&B star with several Billboard-charting hits and a Grammy-winning album. Her mom is a fashion designer who doubles as Beyoncé's sometime hairstylist. And her cousin, Angela Beyince, is a multihyphenate with a role on a hit BET series. Here's everything you need to know about her — from her relationship with Beyoncé to her career highlights.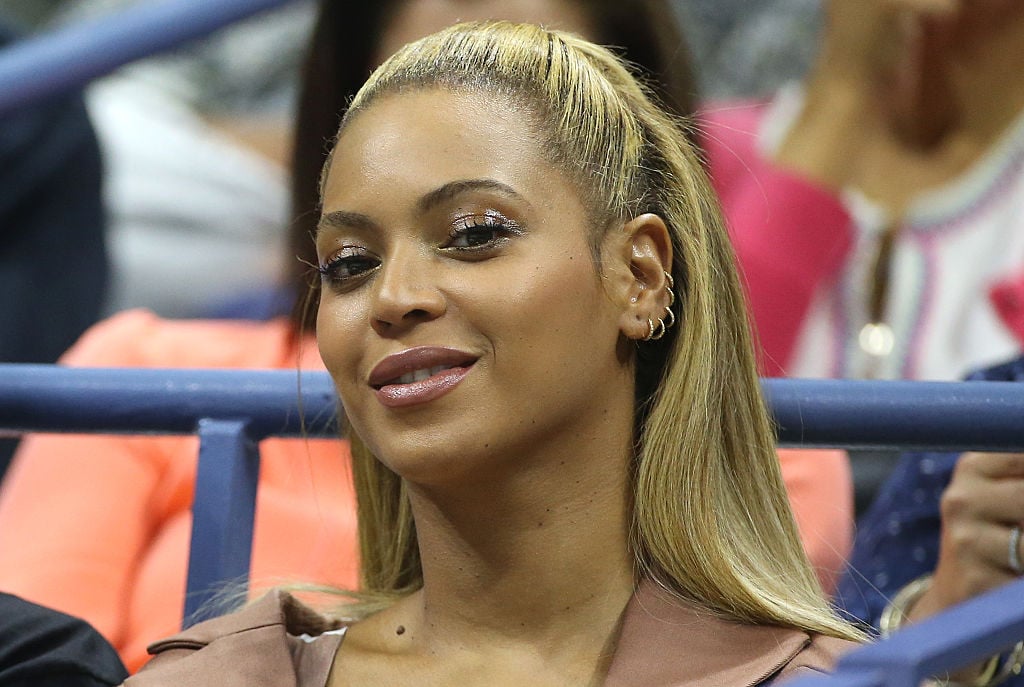 Who is Angela Beyince and what does she do?
Beyince, 37, is related to the Grammy-winning star through Beyonce's mother, Tina Knowles, whose maiden name is Beyincé. As far as her profession, there's no one title that can encapsulate all that Beyince does. Even though she now works as an actress, she has had her hands in many other pots throughout the years.
Beyince first established herself as a songwriter, helping to pen many tracks for her cousin, including "Naughty Girl" and Upgrade U." But she has also dabbled into the business and executive side of the music industry. Madame Noire reports that Beyince has worked as Beyoncé's assistant and served as the Vice President of Operations at Beyoncé's management and entertainment company, Parkwood Entertainment.
Inside Angela Beyince's relationship with Beyoncé
In 2014, Beyince opened up to Out magazine about her relationship with the Lemonade crooner, noting that they have been close since they were kids. She said that she spent each summer with the Knowles family and would travel around their native Houston, Texas to watch Beyoncé perform when she was as young as 5 years old.
When Beyoncé rose to fame, Beyince was right there, taking on all sorts of roles, from a tour accountant to a laundry washer, per Out. Although she admitted that her cousin's star has shattered any sense of normalcy that they had and prevents them from doing everyday things, Beyince noted that Beyoncé never complains and was "born" for this lifestyle.
"This is what she was born to do and she's loved it since she was a kid," she said of the 38-year-old star. "She never takes it for granted. She appreciates every second of it. It's like she's painting a piece of art. Until the last color is on the canvas, she's not done. Until it's dry and it's amazing and it's finished and it's up hanging on the wall, she's not done."
Angie Beyince is on a hit BET series
Beyince has role on the BET series Sistas, which was created and written by Tyler Perry. According to Deadline, the show is a comedy-drama that "revolves around a group of single black females as they navigate their 'complicated' love lives, careers, and friendships through the ups-and-downs of living in a modern world." The show debuted in October 2019 and has since received the green light for a second series, according to TV Scorecards.
On the show, Beyince plays a character named Pam, an assistant to one of the lead characters. Beyince has often posted clips of her performances to Instagram, receiving praise from fellow actresses such as Vivica A. Fox, Christina Milian, and Bresha Webb. On one particular post, Knowles even referred to Beyince as a "natural." Ready to watch? Check out your local listings for showtimes.

Source: Read Full Article