Donald Trump had another one of his, uhhh, moments on Thursday afternoon — and this one may be the most jaw-droppingly wild thing he's ever said.
The President held a press conference yesterday, as he always does, to update the country about the coronavirus pandemic and his government's efforts to quell it. Except this time around, instead of sharing, you know, actually valuable information, he s**t the proverbial bed and started touting the effects of… injecting Lysol to treat COVID-19. Uhhhhh what the f**k?!
Speaking at one point during the press conference, Trump began the descent into madness by praising the effects of ultraviolet light on the coronavirus. Speaking to the task force coordinator, Dr. Deborah Birx, the 73-year-old President pondered openly about how "the heat and the light" could treat the virus on its own, saying (below):
"Deborah, have you ever heard of that? The heat and the light. Relative to certain viruses, yes, but relative to this virus?"
The 64-year-old medical professional quickly shut that down, responding in no uncertain terms:
"Not as a treatment. I mean, certainly fever is a good thing. When you have a fever, it helps your body respond. But not as.. I've not seen heat or light."
Wow. It's like dealing with a child…
Trump then turned his attention to disinfectants, openly pondering whether an "injection" of some sort into the human body could kill the virus within. Openly thinking out loud in front of the national news media, The Donald said:
"I see the disinfectant where it knocks it out in a minute. One minute. Is there a way we can do something like that by injection, inside, or almost a cleaning? It'd be interesting to check that. Maybe it works, maybe it doesn't work. But it certainly has an effect on a stationary object. I'm not a doctor. But I'm, like, a person that has a good you-know-what."
Dude, WHAT?!
All this came about mid-briefing after the Under Secretary for Science and Technology at the US Department of Homeland Security, William Bryan, gave a presentation about ongoing studies related to COVID-19. In one, he noted how scientists are testing whether sunlight could possibly break down the virus at a faster rate than when it lives in a cold environment; in the other, Bryan explained how bleach, isopropyl alcohol, and other disinfectants in products like Lysol have been shown to kill the virus on nonporous surfaces, such as metal.
But in neither study did Bryan ever suggest to slam a sick person with UV rays, or inject (ugh) cleaning products… that was all Trump, openly wondering and suggesting things you ABSOLUTELY SHOULD NOT DO TO YOUR BODY, toying with them as potential treatments when it's all just s**tty pseudoscience!
By the time Phil Rucker, a White House reporter from the Washington Post, called out the President later in the press conference for "rumors" and poor science information being broadcast to viewers, Trump lashed out:
"Hey, Phil. I'm the president and you're fake news. It's just a suggestion from a brilliant lab from a very, very smart — perhaps brilliant man — he's talking about sun, he's talking about heat, and you see the numbers. So, that's it. That's all I have. I'm just here to present talent. I'm just here to present ideas because we want ideas to get rid of this thing."
Right…
The damage was clearly done, as "Lysol" trended on social media for much of Thursday evening.
And the chatter got so loud that Reckitt Benckiser, the UK-based conglomerate that makes Lysol and other related cleaning products, was forced to release an official statement advising people NOT to drink their cleaning products to kill the coronavirus:
"Due to recent speculation and social media activity RB (the makers of Lysol and Dettol) has been asked whether internal administration of disinfectants may be appropriate for investigation or use as a treatment for coronavirus. As a global leader in health and hygiene products we must be clear that under no circumstances should our disinfectant products be administered into the human body (through injection, ingestion or any other route)."
What a world we live in…
Fortunately, at least some people could see how plainly insane the President's "medical advice" was as social media reactions to the whole thing were INCREDIBLE!
One person summed it up perfectly by tweeting:
"Never would I have thought in a million yrs that Lysol would have to put out a statement & tell Americans NOT to inject their product into your body to kill a virus. But here we are in the 2020 circus."
Another hilarious post made a great point about what a ridiculous world we've found ourselves in here in 2020:
"Imagine you travelled 10 years back in time and you're asked about April 2020, and you say the makers of Lysol had to issue a statement telling people not to inject or consume disinfectants because 'President' Trump suggested it! Even the Simpsons couldn't predict that…"
Yikes!!!
Ch-ch-check out the best of the rest (below):
Truly, the whole thing is just unbelievable… what kind of alternate universe have we slid into the last few years, and how the hell do we get out??
We're ready to get off this ride now, thanks!!!
Related Posts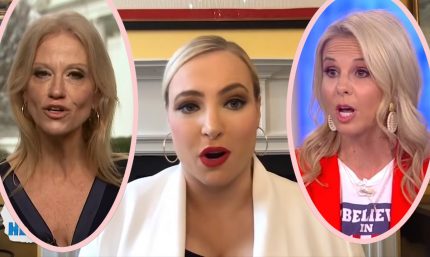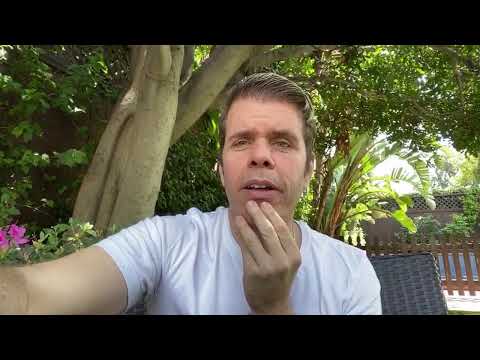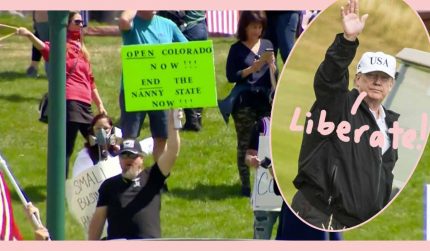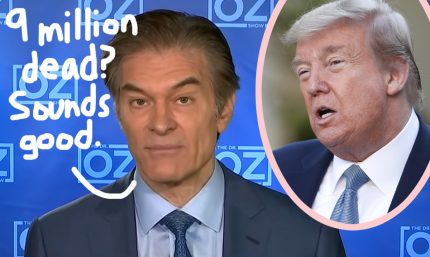 Source: Read Full Article