Long before Brad Pitt and Angelina Jolie were the "it couple" of Hollywood, the actor shared this title with Friends actress Jennifer Aniston. The pair were together for seven years, and though it's been a while since their split, many still consider the actors one of the most quintessential Hollywood couples ever.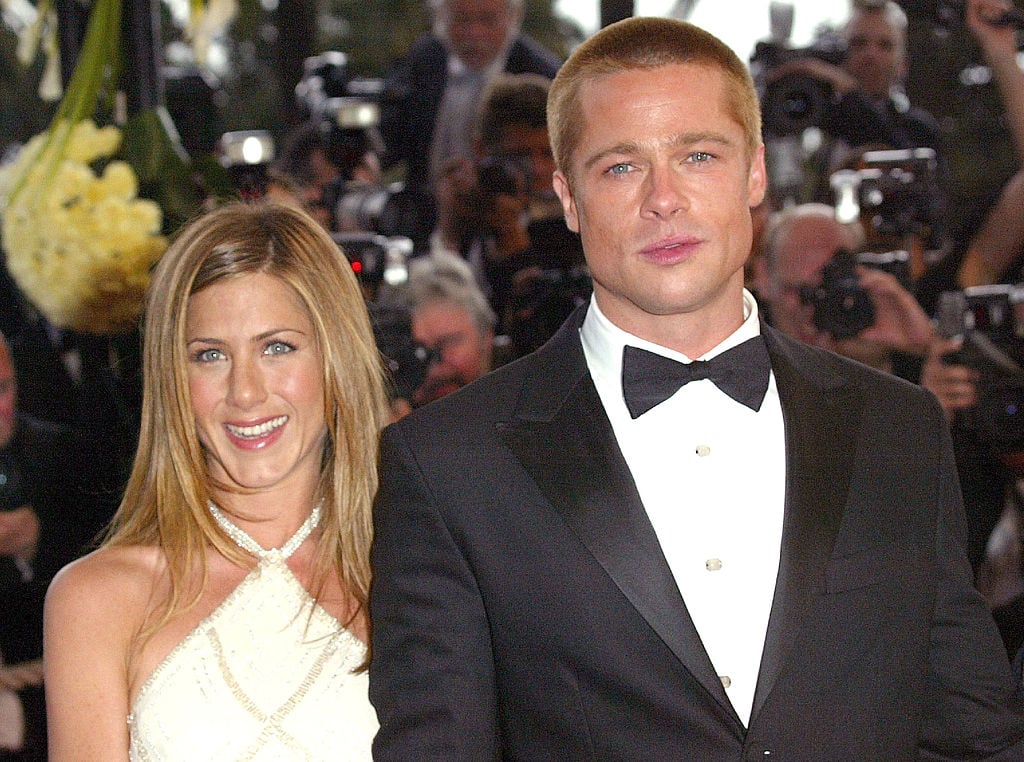 But even though Pitt and Aniston's relationship was constantly showcased in the public eye, fans still wonder about certain details surrounding their romance — including how it all started and where the pair first crossed paths. Here's the story of how Hollywood's biggest stars met and ultimately fell in love. 
Pitt and Aniston had a casual first meeting
Pitt and Aniston may have started dating in 1998, but they met for the first time four years prior — all thanks to their agents.
According to the actress, she and Pitt crossed paths in 1994 since their respective agents were good friends. "[Pitt] was just this sweet guy from Missouri, you know? A normal guy," she said.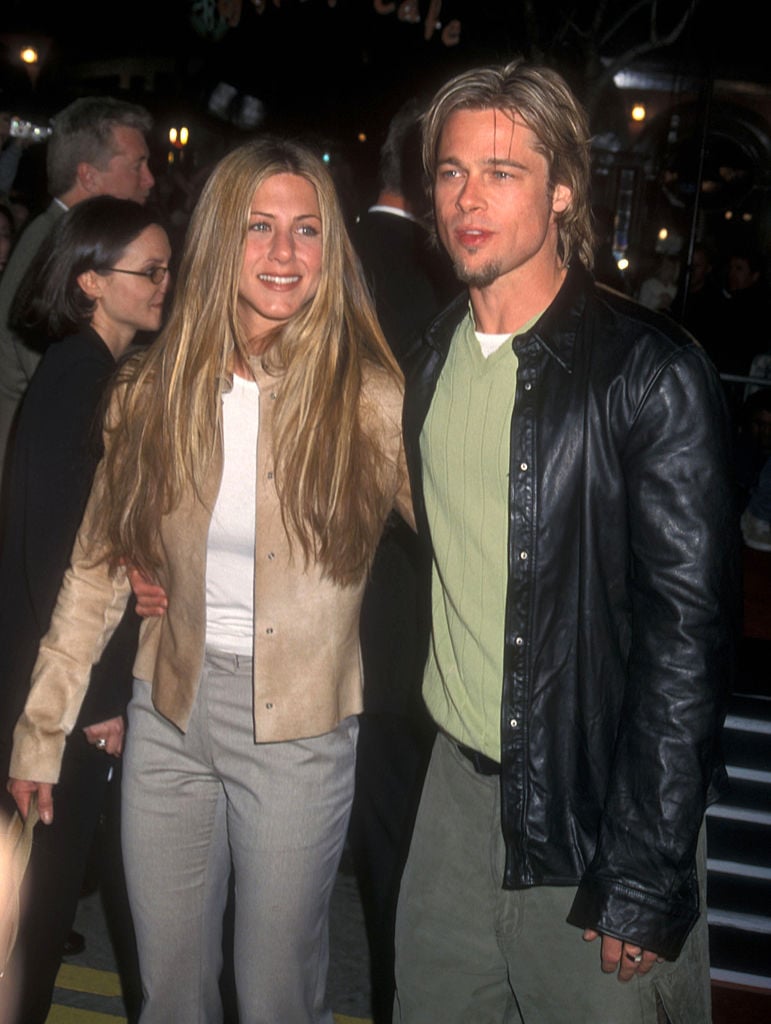 After breaking up with their significant others — Aniston with actor Tate Donovan and Pitt with Gwyneth Paltrow — the pair's agents decided to play matchmaker and set the young stars up on a date. 
In 2004, the Friends actress opened up about her first outing with Pitt during an interview with Diane Sawyer, revealing that she had "fun" with the actor and immediately liked him. 
"We both knew [we liked each other] on the first date," Aniston recalled. "It was weird… I thought, 'That's weird. That was a really easy evening. That was really fun.'"
After that, the pair become an official couple but kept their relationship on the down-low for a few months before going public.
In 1999, they made their red carpet debut at that year's Emmy Awards and looked head over heels in love as they walked hand in hand.
Almost a year later, Pitt and Aniston exchanged nuptials in a lavish Malibu wedding, which included 200 guests, 50,000 flowers, four bands, and a gospel choir. Talk about the wedding of the year!
They were married for five years
Though the pair kept many details of their married life to themselves, they didn't have a problem showcasing their love while attending A-list events. To fans, it seemed like Aniston and Pitt were a match made in heaven and were each other's one true love. 
But after spending nearly seven years together, Aniston and Pitt announced their split in January 2005. 
"We would like to announce that after seven years together we have decided to formally separate. For those who follow these sorts of things, we would like to explain that our separation is not the result of any of the speculation reported by the tabloid media. This decision is the result of much thoughtful consideration," they said in a joint statement to People at the time. "We happily remain committed and caring friends with great love and admiration for one another. We ask in advance for your kindness and sensitivity in the coming months."
Eight months later, their divorce was finalized.
While many people pointed fingers at Angelina Jolie for breaking up Aniston and Pitt, it turns out there was trouble in paradise before the Girl, Interrupted actress came along.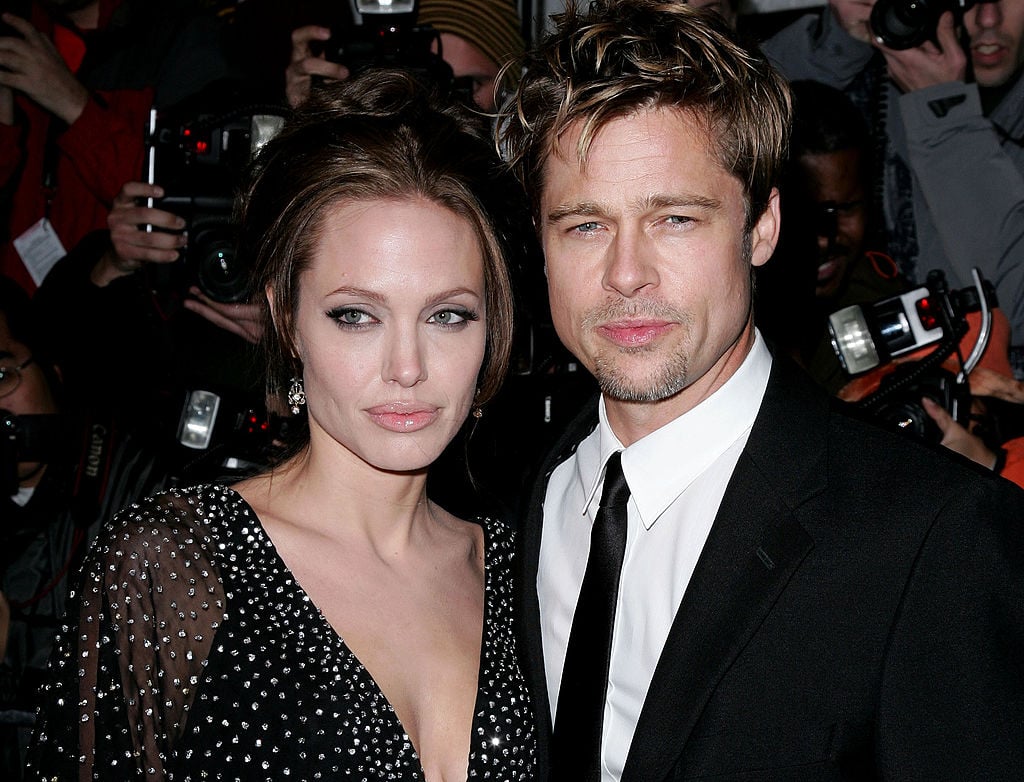 In 2011, the Fight Club star told Parade magazine that he'd hadn't been happy in his marriage to Aniston, which is what ultimately caused their relationship to crumble. 
"It became very clear to me that I was intent on trying to find a movie about an interesting life, but I wasn't living an interesting life myself," he explained. "I think that my marriage [to Jennifer Aniston] had something to do with it. Trying to pretend the marriage was something that it wasn't."
Pitt and Aniston are good friends today
Despite their romance not ending on the best of terms, the exes were able to move past their heartbreaking split and have since become good friends.
Though many have been rooting for the couple to rekindle their romance, it seems like Aniston and Pitt are content just being pals and will likely keep it this way moving forward. 
Source: Read Full Article