Earlier this month, Hypebeast met with Julien Tornare, Zenith's current CEO, on his home ground, where we discussed the luxury watchmaker's new Pilot collection, the timepieces that he sports, ghost stories, and upcoming projects the Maison has set in motion.
It's been a good few years since Zenith has presented a new iteration of its iconic Pilot time-tellers. At a point, fans and watch enthusiasts probably pondered whether this could be a sign for the Maison to gradually phase out the model – Zenith would never. "Our Pilot Collection, alongside the Chronomaster and Defy series, have always centered around vintage influences that nod to Zenith's past works," said Tornare. In fact, the brand has been busy revamping the collection, which finally saw its debut at the Geneva Watches & Wonders earlier this year.
Tornare explains that ever since joining the Maison, he and his team have been unanimous in wanting to create an organized and well-structured "library" of watch series and collections for Zenith. This includes the four main product lines: Defy, Chronomaster, Pilot, and Elite, alongside Revival, which is a horizontal concept to re-introduce and revamp vintage Zenith models to appeal to a younger and more modern audience. Expanding from that, "the former Pilot model was aged steel, bronze, very big, and very vintage-style looking. So those ones will have a second life at some point within the Revival concept," says Tornare. Referring back to the brand-new Pilot collection, Tornare points out that their idea was to uphold almost all of the Pilot model's iconic characteristics, "from the case, dial, functions, size of numerals, pushers, everything," but presenting it in a way that's still modern and contemporary.1 of 3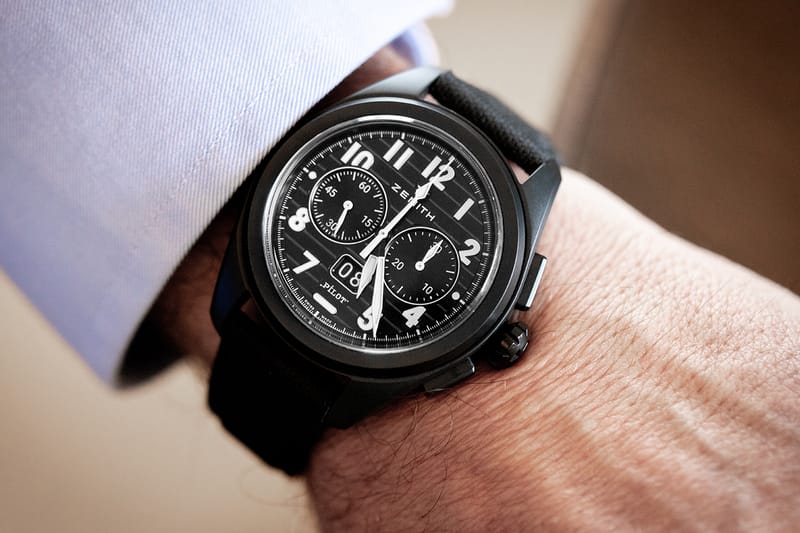 2 of 3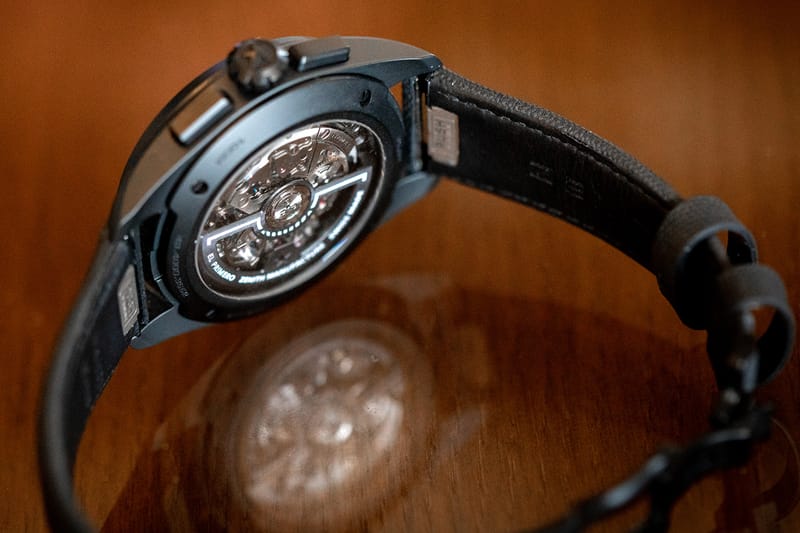 3 of 3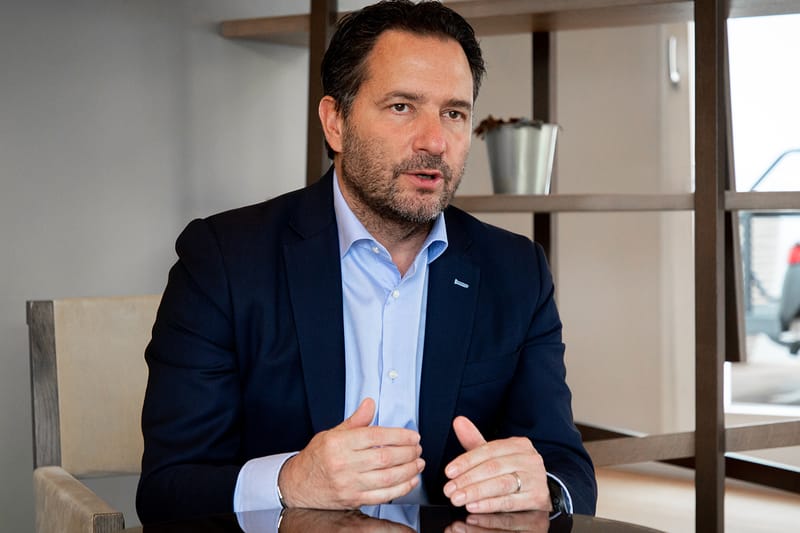 At this point during our conversation, we averted our attention to Tornare's wrist, which was sporting the new Pilot Big Date Flyback in black ceramic. "It's such a cool watch," Tornare tells Hypebeast with confidence. The newly relaunched chronograph not only looks great in real life but also resonates with Tornare on a personal level, "It's all about emotions and travel. Those who know me will know that I travel a lot. I love traveling and meeting people from different cultures." He adds that the new Pilot is the perfect example to reflect the wanderlust and adventurous spirit that Zenith has always had.
The Zenith CEO is undoubtedly both a connoisseur in horology and a huge fan of the brand. When asked to share a few "secrets" about the Maison, Tornare paused briefly, chuckled, before proceeding with a bit of the brand's history. "The founder of Zenith created the company in 1865, and he had the vision to gather all the different crafts under the same roof. Year after year, they build different buildings." He explains that over the span of 158 years, some of the original buildings have been abandoned, which he describes as Zenith's headquarters' "secret buildings." Tornare elaborates that these buildings are practically frozen in time just the way employees have left it circa the '50s and '60s. "We can almost see the last cigarette that the watchmaker smoked in 1960-something. You can also see newspapers that were left on their work benches from those years as well. This is something that nobody knows, as we usually don't show those places to the public."
Some areas of the headquarters are a bit haunted, in a nice way!
Fired up on the subject, Tornare also notes that the founder's ashes are apparently still on-site at the manufacture. "We don't know if it's true or not, but when you enter Zenith, there's a really old plaque that says 'Here rests Georges Favre-Jacot, our founder.'" Tornare says no one can truly prove if the founder's ashes are actually there or not as, he adds "Some people think it's a bit weird and suggested removing it from the site, but we can't just open up the wall like that. If it turns out to be true, we really shouldn't remove it – it's disrespectful, and this is still one of the biggest mysteries of Zenith today."
"Some areas of the headquarters are a bit haunted, in a nice way!" Tornare further discloses, "There are very nice spirits and ghosts there, and quite a few people even gave testimonies in the past for it." "I love that stuff," he adds, "I would love to see Mr Charles Vermot or other people who used to work here, but it never happens to me." He confirms that this "reputation" is also prevalent within the neighborhood, as many claim they've heard "noises, chatters, and watchmaking" even when nobody's actually inside the manufacture. "That's a legend that I always hear about Zenith that the public most likely has not. In fact, some of the older and even, retired employees still firmly believe in it," Tornare then jokingly suggests that maybe they could invite TV crews to the site for a ghost-hunting program.1 of 4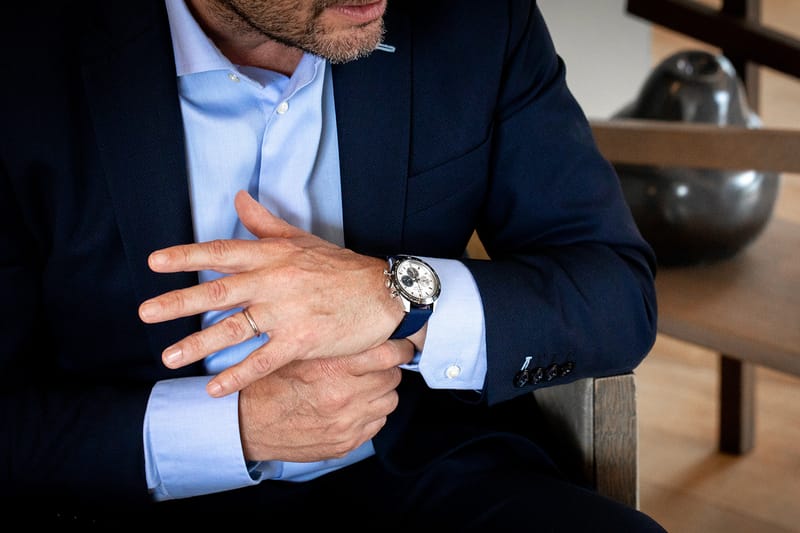 2 of 4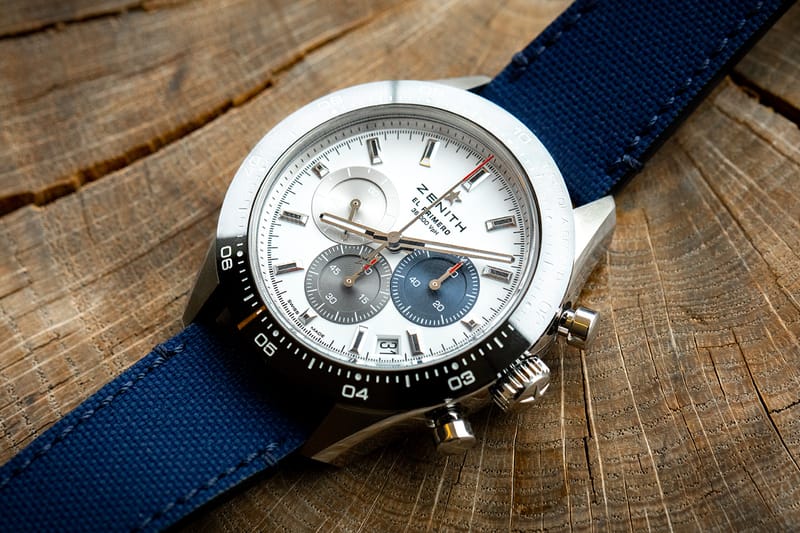 3 of 4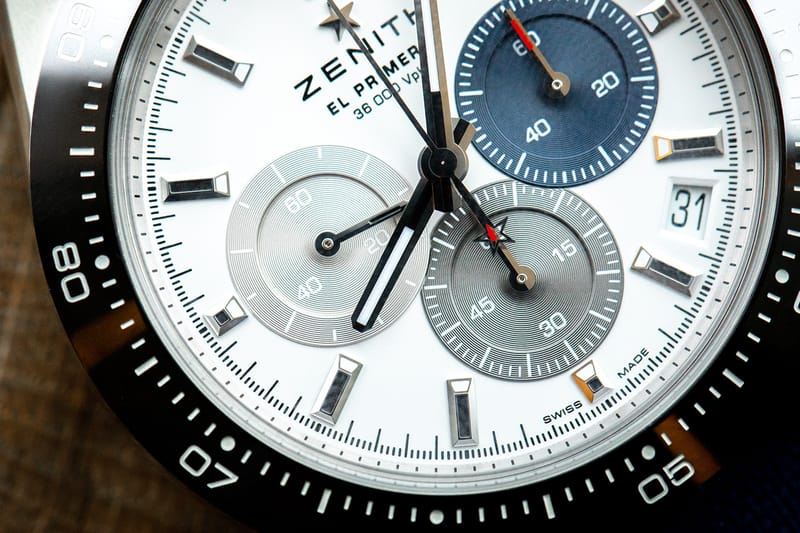 4 of 4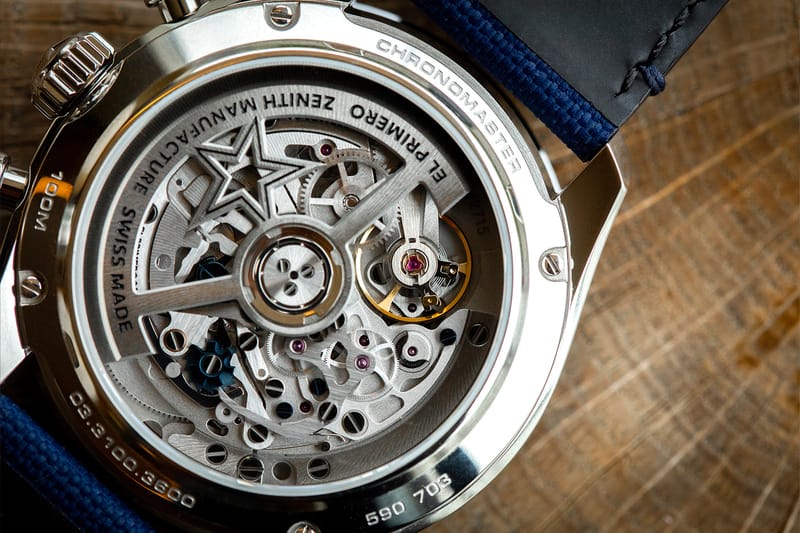 As the conversation shifts back to watches, Tornare mentions that another of his go-to Zenith timepieces is the Chronomaster Sport. "I enjoy wearing that piece a lot – it's incredible," he explains with much excitement that despite being two-year-old now, the model remains to be a bestseller today. "It's a very modern and contemporary expression of a watch that was launched in 1969. I might even say to a watch that was created in 1965, the A277, the Rainbow, as well as the De Luca – we took all the key aspects of the three watches to create this contemporary Chronomaster Sport, which I love as it really reflects the whole history of Zenith."
While it's a tad too early to discuss Zenith's plans for next year's Watches & Wonders, Tornare concludes our session with a few teasers. "Later on in the year, we might have some more surprises. It's something we learned [to do] from the pandemic." He alludes that "In Fall, Zenith will launch a new complication for the Defy collection – this is something that people have been requesting from me for six years now," he mentions that this was probably also requested from his predecessors, but he's elated to be the one, along with his team to finally execute and unveil the initiative. In addition, the Zenith CEO tells Hypebeast, "In two years, the brand is going to be 160 years old, and we have a huge project in plan to revamp the manufacture in a very cool way." On a concluding note, Tornare says, "It's all a bit of a tease, but that's all I can say for now!"
Source: Read Full Article