Chadwick Boseman was introduced to many audiences through his role in the Marvel Cinematic Universe film Black Panther. In that film, he had the physique of a classic superhero. He was muscular enough to make many bodybuilders jealous.
Recently, Boseman released a video of himself encouraging fans to donate to charity. That's the sort of move which rarely sparks controversy. However, many fans were concerned not by Boseman's words, but by his appearance.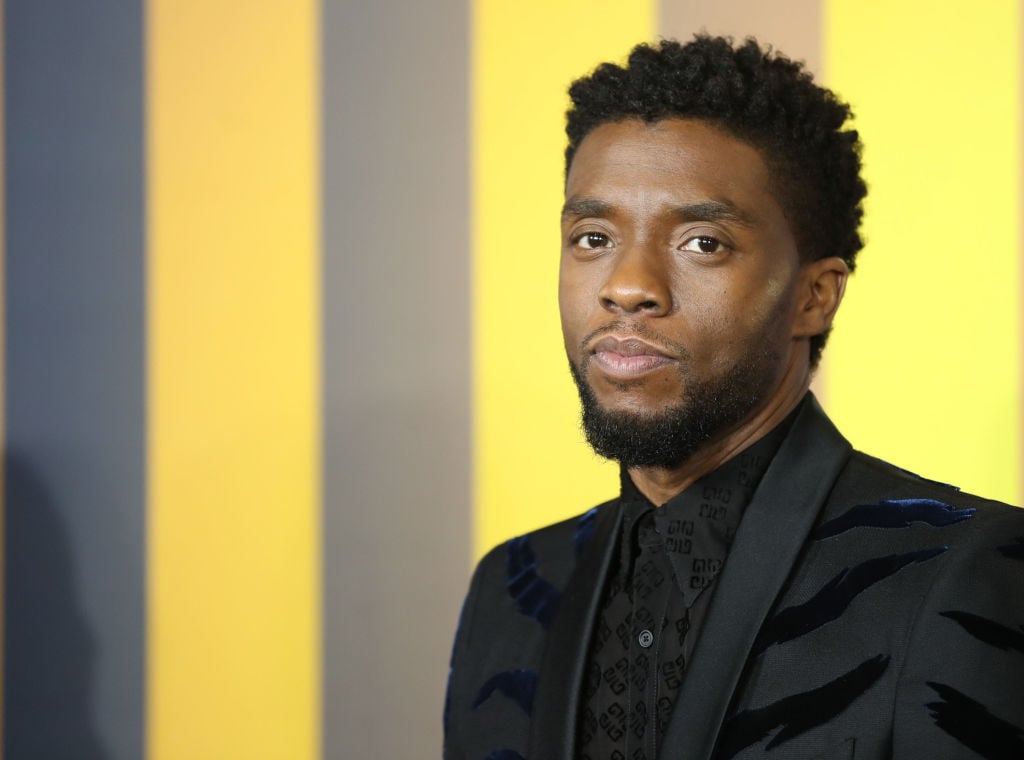 The video which shocked Chadwick Boseman's fans
Beyond his role as the title character in Black Panther, Boseman is likely most known for playing Jackie Robinson. He portrayed the legendary baseball player in the critically-acclaimed biopic 42. The name of the movie was a reference to the fact that 42 was Robinson's uniform number. 42 wasn't as big a hit as Black Panther but it certainly showed off Boseman's acting chops.
Boseman referenced his role on Instagram in light of the current pandemic. He posted a video yesterday where he discussed the beginning of "Operation 42." The producers of 42 began Operation 42 to donate $4.2 million of medical equipment to the communities hit hardest by the coronavirus.
Boseman wanted to use the project to commemorate Robinson, his personal hero. Fittingly, Boseman announced the project on Apr. 15, 2020. Apr. 15 is Jackie Robinson Day. Others celebrated Jackie Robinson Day in a similar way. For example, Curtis Granderson donated 42,000 meals to food banks.
Fans react to Chadwick Boseman's drastically different appearance
Boseman's announcement was certainly positive and inspiring. However, his words didn't get as much attention from fans as his appearance. Fans noticed he seemed considerably thinner than he was earlier.
Many fans were worried about his health. On social media, some fans wondered how he could be losing weight during the coronavirus pandemic. After all, gymnasiums are closed and many people are not supposed to leave their homes unless it's absolutely necessary. To many people, weight loss during the age of COVID-19 is not an option.
However, not all fans were upset. Some of Boseman's fans are into body positivity. These fans felt Boseman shouldn't have to justify his physical changes.
Boseman has not commented on his transformation. However, he removed the video from his main Instagram feed, though it's still visible elsewhere on his Instagram account. Some fans understood the deletion as Boseman's admission that something's wrong with him. Others saw the deletion as an understandable response to all the criticism and speculation the video has sparked.
What spurred this weight loss?
It's currently unknown if Boseman lost the weight for a role. So far, he's slated to appear in a TV series called The Black Child as well as Black Panther II. It's always possible Boseman's weight loss has something to do with one of those roles, although it would be unheard of for a Marvel movie to star a skinny actor.
PageSix reached out to Boseman's representative for comment on his weight loss. The representative could not be reached. Above all, fans are just hoping Boseman is healthy.
Also see: Billie Eilish Wants Famous Marvel Actor to Be Next James Bond
Source: Read Full Article