They may have looked glorious in photos, but we now know that Prince Charles and Princess Diana's marriage was riddled with drama and issues. The duo married in a massive televised wedding in July 1981, but from almost the moment they said their vows, the Prince and Princess of Wales' union began to crumble.
Despite their differences, the pair tried to make it work. Initially, they were both faithful and committed to being devoted parents to their sons, Prince William, and Prince Harry. However, as their unhappiness grew, Prince Charles found solace in the arms of his ex-girlfriend, Camilla, Duchess of Cornwall.
Though Princess Diana and Prince Charles separated in 1992, officially divorcing in 1996, it appears that their marriage showed its first sides of fraying during their first overseas royal tour.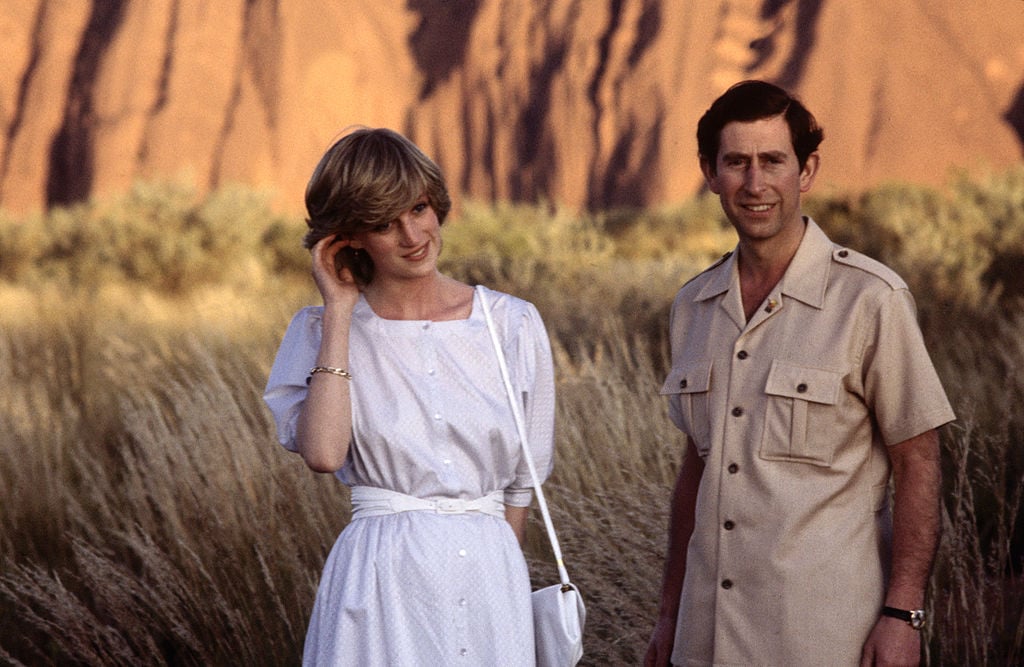 Prince Charles and Princess Diana did not know each other well when they first got married
Though their marriage wasn't exactly arranged in the traditional sense, the 19-year-old aristocratic woman was seen as the perfect match for the future king. Prince Charles had previously dated the princess's older sister, so they knew of one another. However, despite the time they spent courting, the pair never truly got a chance to connect
"God what a sad man," Princess Diana told royal biographer Andrew Morton of her first impression of the prince. "I was asked to stay with some friends in Sussex, and they said, 'Oh, the Prince of Wales is staying,' and I thought I hadn't seen him in ages. He'd just broken up with his girlfriend, and his friend Mountbatten had just been killed. I said it would be nice to see him. I was so unimpressed. "
By the time they'd gotten engaged, the pair had only met 13 times in person. "His family wanted it. The public wanted it," Tina Brown wrote in her book, The Diana Chronicles. "Prince Charles was exhausted. He proposed."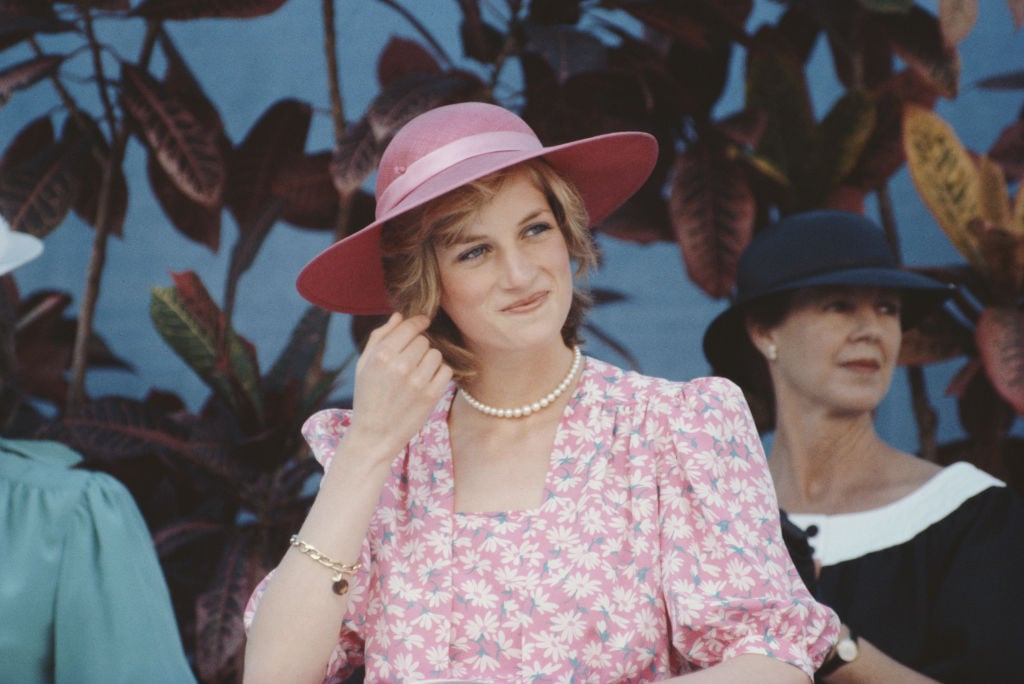 Princess Diana had high hopes for her marriage
Still, despite their apprehension about being married, Princess Diana did, perhaps naively, have high hopes for her marriage. Unfortunately, she was not prepared to be married to a man who was in love with someone else. Nor was she prepared to live life under a microscope.
"One has to remember and recall that there were happy times with Charles and Diana, they were very much in love," Princess Diana's photographer Kent Gavin shared in the 2013 documentary, Royalty Close Up: The Photography of Kent Gavin. "The honeymoon pictures – there was a look of love about both of them. That picture [Charles kissing Diana's hand] just captured everything that that fairytale wedding was about. And there were occasions, again, after that when you just thought that the marriage and this family had everything – and these pictures show that. There really were great days. Of course, people tend to think of the bad days because of the divorce and it all going wrong, but if you look back at all those pictures that we did in the early days, it tells a different story."
Despite the honeymoon, the Wales' marriage was on ice nearly from the beginning.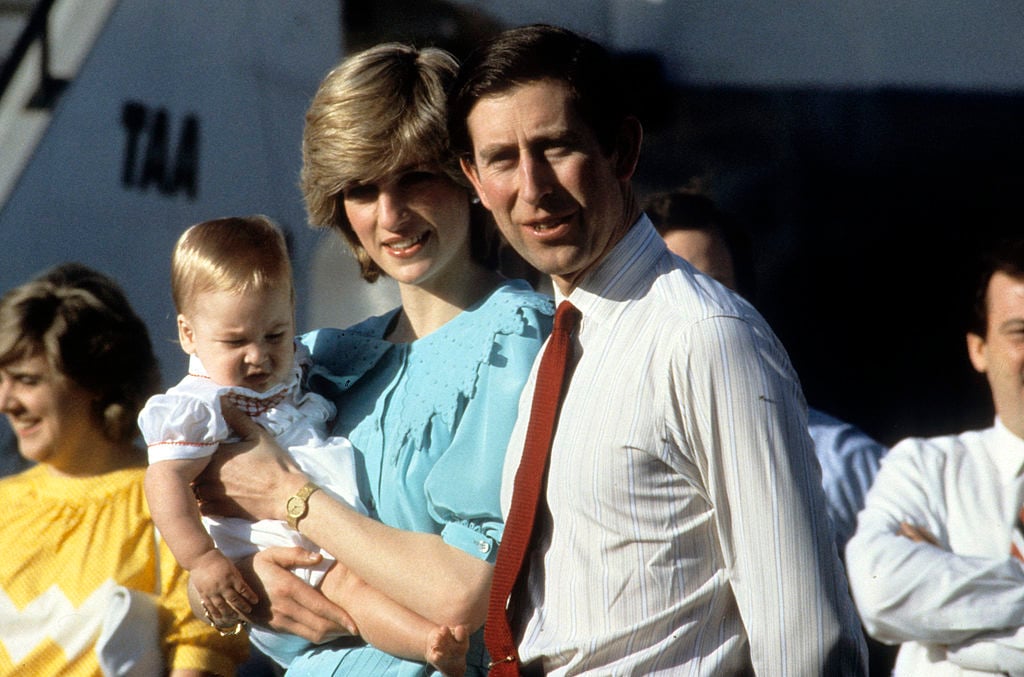 Prince Charles and Princess Diana's marriage began to crack during their first royal tour
Princess Diana's former butler Paul Burrell has claimed that the princess knew her marriage to Prince Charles was over following Prince Harry's birth in 1984.
"I could see the cracks in the marriage between Charles and Diana getting wider and wider," Paul Burell said in the Channel 4 Documentary, Princess Diana's "Wicked" Stepmother. "Diana confided in me that on the night Harry was born, she cried herself to sleep. She says I knew my marriage was over and the Prince told the Princess that his duty was now done, he had provided the country with an heir and a spare and he could now resume his relationship with Ms. Parker Bowles."
However, one royal expert says the first cracks began to show in 1983 during the couple's first overseas royal tour Australia and New Zealand. Royal photographer Ken Lennox recalled the couple being driven from the Sydney Opera House with a massive crowd around them.
"I'm about four feet from the Princess, and I'm trying to get a bit of the opera house in the background and some of the crowd, and Diana burst into tears and wept for a couple of minutes," Lennox revealed in ITV's Inside the Crown: Secrets of the Royals. "After it was over, I went to see the press officer for Prince and Princess, and I said, 'What happened?' He said, 'Ken, mozzies and jet lag and heat.' So I just accepted that. Charles, I don't think, has noticed at that stage, you know. If he has, typical of Prince Charles to look the other way! But it was the first sign that something was wrong. And then we began to see other things were happening later on."
Source: Read Full Article