Denise Richards is at the center of controversy on The Real Housewives of Beverly Hills. After having an easy first season, the Wild Things actress will live a roller coaster during her second season on the show. There have been reports that claim Richards stopped filming and was quitting. After Kyle Richards said she was frustrated by Richards running away from cameras, the latter fired back.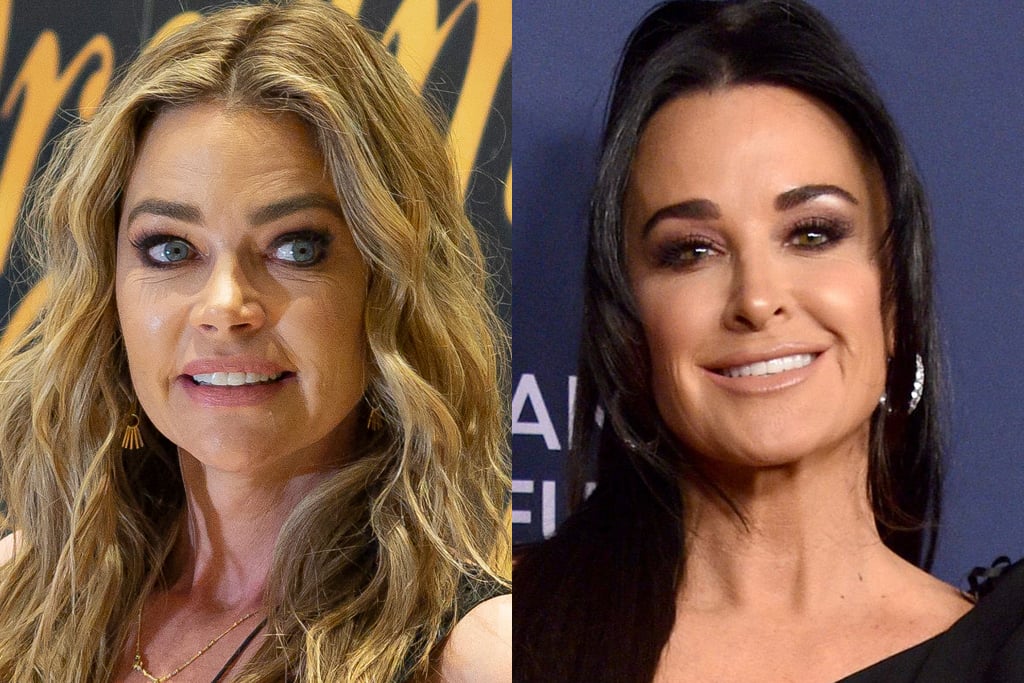 What did Kyle Richards say?
Ahead of the season 10 premiere of RHOBH, Kyle gave insight into what was ahead for viewers. One of the major storylines this year is the alleged hookup between Denise and Brandi Glanville. It has been rumored that bringing up this on camera is what triggered Denise into wanting to quit the show.
Kyle has been on the Bravo series since it started and has filmed through heavy allegations made against her. As a veteran, she feels that Denise left once the drama started heading her way.
"I feel like when it got hot in the kitchen, she left," Kyle told Entertainment Tonight. "Her kind of walking off and not wanting to participate didn't really sit well with the rest of us who show up every day."
The fashion designer got "frustrated" with Denise for not showing up to do their job and film the show.
"I get frustrated when people don't show up, because that's what we signed up for," she adds. "There were so many times where I would have loved to not show up, and so many people I would have loved to not be around at the time, but I never once have done that in 10 years. It was a little frustrating to me."
Denise Richards fires back
Word of the interview got back to Denise and she reacted on Twitter setting the record straight.
"I didn't run from anything," she tweeted. "I didn't give them the answers they wanted, I felt like I was on trial at many dinners. Onward and upward… agree to disagree… but don't keep coming at one person [in] every situation."
From Denise's message, it seems like she felt the girls ganged up on her in a certain situation. She might have felt frustrated at the rest of the RHOBH cast for not respecting that she wanted to remain silent on the allegations.
The trailer for season 10 shows a scene with Denise in desperation yelling out "Bravo" multiple times. It is alleged that Housewives do this in order to ruin the scene and have producers cut the footage out.
However, season 10 of RHOBH has proved that Bravo has broken the fourth wall and that is not going to fly anymore. Prior to this season, the ladies kept drama from the outside world out of the show.
Is Denise Richards quitting?
There have been rumors that Denise quit the show and not coming back, but the actress has denied going anywhere.
"The only people who've said that I'm not going to the reunion are some of the ladies on the show and they never asked me if I was going or not," Richards told Hollywood Life.
As far as the reunion for season 10 goes, Denise plans on attending and clearing up all the rumors.
"I'm planning on going if we still have [it]," she added. "I don't know how we're going to be doing the reunion now. Maybe things will be lifted and we'll be able to do it, even if it's on Zoom. But I never said that I wasn't going to be there. They're the ones that are saying that."
Source: Read Full Article