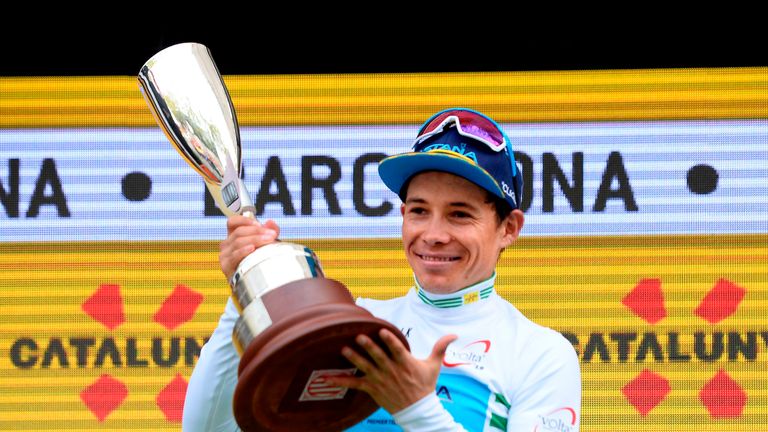 Organisers of the Volta a Catalunya have confirmed their centenary edition will not take place until 2021 to avoid it becoming a secondary race.
The week-long race is normally scheduled for the end of March but racing for the 2020 World Tour season had already been postponed because of the coronavirus pandemic by the time it was due to take place.
No competition is expected until the autumn and officials felt the likely schedule was too congested to ensure a decent field of riders being available.
Astana's Miguel Angel Lopez was the 99th winner of the race in 2019.
The UCI proposals for the 2020 World Tour schedule are expected to be confirmed on Wednesday, with the possibility that two of the three Grand Tours will overlap, stretching team resources to the limit.
Volta a Catalunya race director Ruben Peris said: "We are very clear that we do not want to do the Volta at any price.
"It would not make sense to do it coinciding with the Tour, the Giro or the Vuelta, competing for the best riders and the television audiences.
Source: Read Full Article