Bummed that literally every Bachelor Nation show is either canceled or postponed due to the coronavirus? Same, but it looks like ABC is doing the absolute most to bring us the content we crave. And yes, by that I mean a "quarantine-themed spin-off" might be coming.
ABC's Rob Mills told Deadline that execs have been throwing around the title Bachelor in Quarantine, and they're more than willing to adapt to the times and make their show work: "The best thing about The Bachelor is its willingness to evolve as a format," he said. "So if we need to shoot a cycle that reflects these times, that's what we're going to look at doing."
So…what would that even look like? According to Deadline, it wouldn't be "as simple as retooling Bachelor in Paradise." For one, Chris Harrison recently down-played reports that they might simply rent a super secluded setting in Mexico to film in isolation, saying "Getting 20 cast members is one thing, getting 100 to 180 crew members and putting a director in a truck next to the producers, where you've got 30 people in a trailer next to each other is another thing. There's a lot of logistics that go into it."
If production can't be involved IRL, that basically leaves one option: cast members shooting their own content at home. This isn't that far fetched, and is actually what Keeping Up with the Kardashians is doing with their current season—Kim even recently toured fans around her in-home set-up, where she's in control of the cameras, the mics…everything.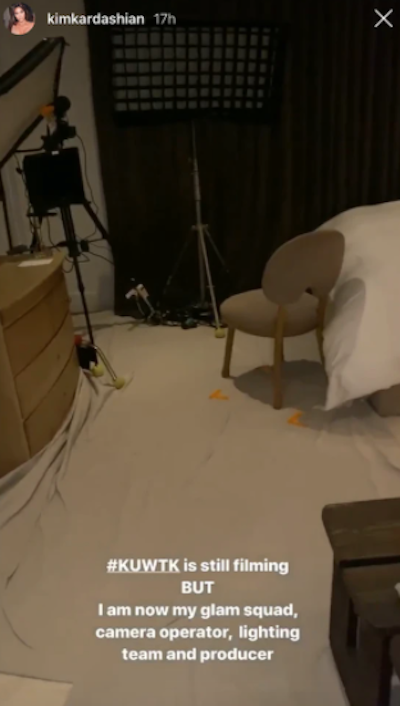 That said, if contestants can't physically be together, I'm not so sure how they'd date…unless The Bachelor somehow convinced already quarantining couples (including Victoria Fuller and Chris Soules and Kelley Flanagan and Peter Weber) to film their 'ships?
Whomst knows but I! Am! Here! For! It!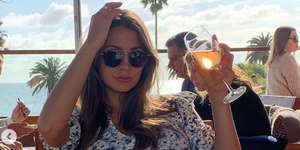 Source: Read Full Article