Carl Radke from Summer House seems to begin each summer with optimism and promise, only to end up in a dark and drunken place. Radke would get blackout drunk and often say hurtful things to his friends in the house.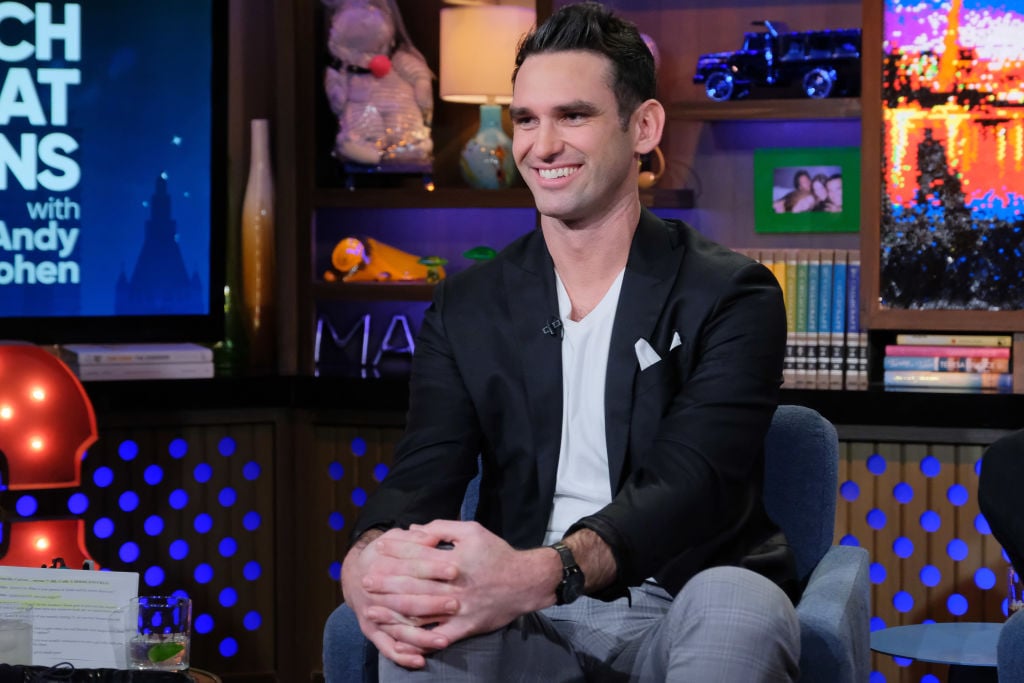 He recently admitted that watching those moments on the show this season have been extremely painful. As a result, he's been sober for the past few months. And while he's sticking to his sobriety, he's also leading the sales team for hard tea company, Loverboy. The company is the brainchild of friend and cast member Kyle Cooke.
Radke had a candid discussion with Marshall Sandman on an Instagram Live session of Spilling the QuaranTea. Radke's discussion was raw and real as he also shared why he's done with social media platforms like Twitter and Reddit.
He found it hard to watch himself this season
Radke began the season with a promising new romantic relationship with best friend Lindsay Hubbard. But that quickly fizzled and so did Radke's confidence. "You kind of forget about the cameras to some degree, I think," he says. "Part of what I struggle with, and it's very clear this season, what's hard to watch … my alcohol intake."
Adding, "I had a rough summer, had some relationships kind of fall through romantically. I think some of my behavior obviously helped that along. Also professionally I had some stuff that went on that doesn't really get shown. So I hit the bottle; it's been hard to watch, so I'm trying to make right, over the last few months. I've actually been sober."
He continued by saying cameras are literally everywhere and the boozing helps to take the edge off or will prompt the cast to talk about awkward topics.  "A lot of us think we're funnier or we're cooler when we've had a few drinks," Radke says. "But with me no, it's typically I get angry and make bad decisions. So everybody listening or watching, Carl's making better choices. I'm a human being, I make mistakes, but it's been a rough season, a little bit, for me."
Changes led to other changes
Radke used to joke about how he was going to be "Carl 2.0" or "Carl 3.0." But the changes he's currently making may end up truly being "Carl 4.0" for good. First, he abandoned some of the more toxic forms of social media.
"Twitter and Reddit I think absolutely hate me," he admits. "I actually don't go on them anymore – it's actually really hard to read some stuff that people say. I mean people don't know me in person but they watch five minutes of the show, and have an opinion about you."
He's also taking time to work on himself instead of searching for a relationship. While he'd love to eventually marry and have children, he has some work to do on himself first. "I do but right now I'm really focused on myself and I think taking this time during quarantine," he says. "Everybody listening, this has been a great time for me; I'm really blessed and lucky that I've been able to take some time and work on myself. So I advise everybody watching and listening – this is your chance to really take advantage of this time and get refocused."
Source: Read Full Article