ABC's Grey's Anatomy just wrapped Season 16 with its usual cliffhanger of a finale. Though the show has seen some actors come and go over the years, Ellen Pompeo's Meredith Grey remains the series' central focus while many characters will live in infamy (think McDreamy and Dr. Cristina Yang) despite no longer being at Grey Sloan Memorial.
When originally plotting out the medical drama, show creator Shonda Rhimes took some parts of her own personality and put them into her main characters. In an interview with Oprah Winfrey after the show's launch, she revealed which roles she identified with most and how Patrick Dempsey got that famous moniker.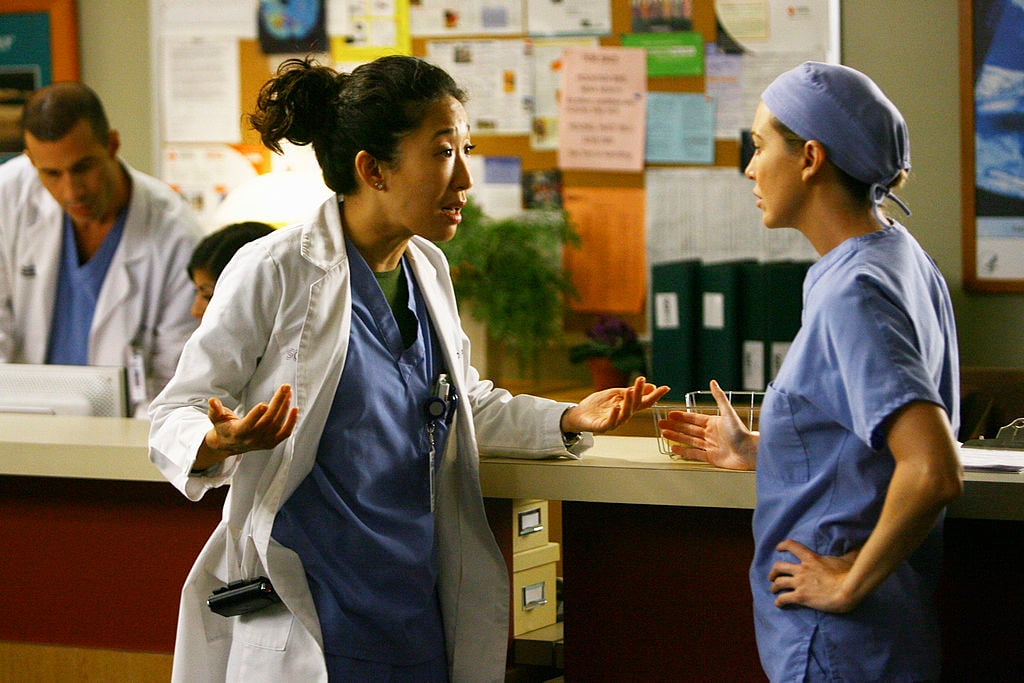 Shonda Rhimes casts Chandra Wilson instead of a blonde
Grey's Anatomy burst on the airwaves in 2005 and immediately brought in a massive audience. Now the longest running medical drama in history, Rhimes told Winfrey in 2006 that she had a blank page when it came to assembling the cast.
"The script was written with no character descriptions, no clue as to what anyone should look like—except for [resident doctor] Miranda Bailey," Rhimes said in 2006, revealing that she went in a completely different direction when she cast actress Chandra Wilson in the role.
"I pictured [Bailey] as a tiny blonde with curls. I thought it would be unexpected to have this sweet-looking person open her mouth and say tough things," Rhimes explained. "But then Chandra Wilson auditioned, and she opened her mouth and said those same things. I thought, 'That's exactly who Miranda is.'"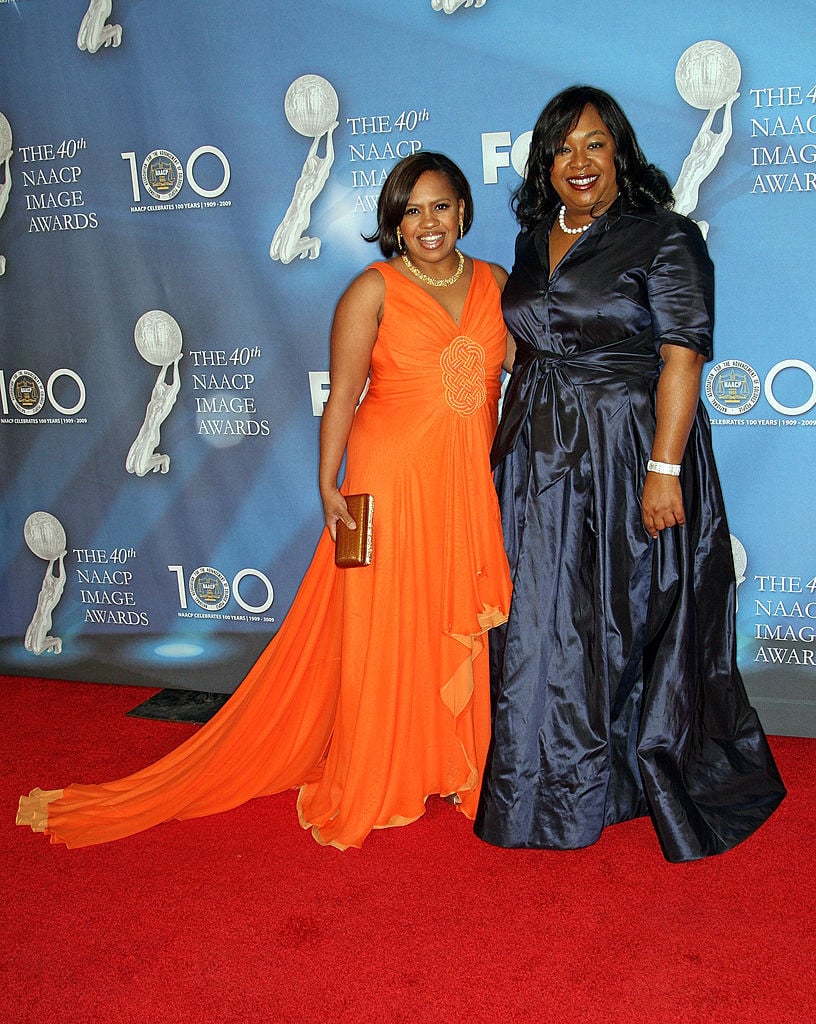 When Winfrey asked if the character of Bailey is based on Rhimes' mother, she admitted there were some aspects that were similar between the two. "A little bit. She's very no-nonsense," Rhimes replied. "Dr. Bailey says stuff like 'These people are nasty—all they think about is sex while we're trying to save lives here.' My mother is definitely that kind of realist."
'Grey's' creator sees herself in Meredith and Cristina
When developing the types of characters she envisioned on the show, Rhimes focused on presenting females as strong and ambitious.
"I wanted to create a world in which you felt as if you were watching very real women. Most of the women I saw on TV didn't seem like people I actually knew," Rhimes shared. "They felt like ideas of what women are. They never got to be nasty or competitive or hungry or angry. They were often just the loving wife or the nice friend. But who gets to be the bitch? Who gets to be the three-dimensional woman?"
Rhimes started building her characters for Grey's with the show's main female leads. "I began with Meredith. Cristina was second, simply because she's the kind of woman I know really well, and I like her," the show creator explained. "There's something interesting about a person who is that driven, a little bit emotionally disconnected but still a caring, sweet, and smart individual you could be friends with."
When the talk show icon asked Rhimes if she is most like Meredith, the Grey's creator revealed that she considers herself a combination of the two female leads.
"I'm like both Meredith and Cristina. There's a side to Meredith that keeps everything together at work," she told Winfrey. "I do that. And like Cristina, I sometimes open my mouth and say things I just shouldn't say. I do that less now. I'm learning."
So how did Patrick Dempsey get that famous 'Mc' nickname?
When describing her vision for the character of Dr. Derek Shepherd, played by Patrick Dempsey, Rhimes admitted that she created a man who's almost too good to be true… at first.
"In some ways, he's a man who doesn't exist," the Grey's creator said. "In the first eight episodes, he seems like a perfect guy who's into Meredith—and the audience falls in love with him. But then it is revealed that he has a huge flaw: He has a wife. Isn't that the way it often happens in life? You get hooked before you discover the truth?"
As for that infamous moniker of 'McDreamy' which has stayed with Dempsey to this day, Rhimes revealed that the name just came naturally.
"When we were shooting the pilot, Patrick was seriously the most adorable man we'd ever seen on camera," Rhimes confessed. "We'd watch the monitor and think, 'Look at his dreamy eyes!' So we started calling him Patrick McDreamy, and it stuck."
Fans are already counting the days until the premiere of Season 17!
Source: Read Full Article