Camilla Luddington of Grey's Anatomy is expecting her second child with husband Matthew Alan. Staying in quarantine due to the coronavirus crisis with her hubby and their 3-year-old daughter Hayden, the actress recently finished wrapping Season 16 of the medical drama.
Joining the cast of Grey's in 2012, Luddington has earned her status as an established actress. Had she not gone into show business, the TV doc may have ventured into a more supernatural line of work.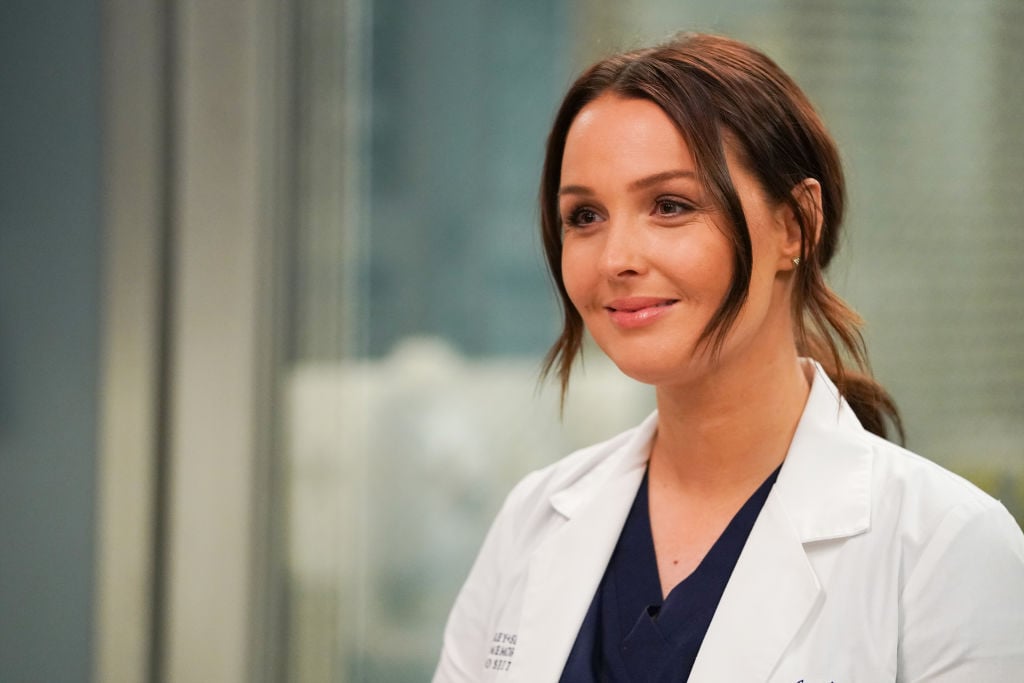 'Grey's Anatomy' star's acting creds
The British actress had a list of credits to her name before she hit the halls of Grey Sloan Memorial. According to People, Luddington played Jane Bennet in Pride and Prejudice and Zombies: Dawn of the Dreadfuls, a prequel to the Jane Austen parody Pride and Prejudice and Zombies. The Grey's star also had small roles on CSI: Crime Scene Investigation and Days of Our Lives, and was cast as a regular in the fifth season of both Californication and True Blood.
Luddington had the opportunity to portray Kate Middleton in the 2011 Lifetime movie William & Kate. The Grey's actress actually had to attend 'Princess School' to practice the ways of the Royals and learn their many trademark gestures and traditions.
In a 2018 interview with Kathie Lee Gifford and Hoda Kotb, Luddington instructed the two co-hosts on how to execute the perfect curtsy. "You have to keep your back really straight and then you cross your leg and then you get down as low as you can," she instructed Kotb and Gifford. "It's kind of hard. It's a bit of a leg work out too."
Camilla Luddington, 'Ghost Hunter?'
Apparently the television physician has a penchant for the paranormal. When asked in a previous interview what career path she would pursue if she hadn't become an actress, Luddington responded with an out-of-this-world occupation.
"I would've been a ghost hunter," she told the host of Young Hollywood in 2016. "I'm serious, because I watch those shows where they go in and they, like, find ghosts and they talk to them. I think I would've been pretty good at it."
Luddington revealed that she hasn't had the opportunity to give the practice a try, and would actually be hesitant to put her ghost-hunting skills to the test. "I'm also scared of ghosts," the Grey's star admitted. "So I wouldn't want to summon any unless, you know, I had my own show. If I got paid to do it, I would do it. I would go in."
'Grey's Anatomy' actress has side gig as Lara Croft
While she hasn't gotten to chase down shadowy creatures from the spiritual realms, Luddington did get to dabble in adventures with her gig of voicing Lara Croft for the legendary video game Tomb Raider. After auditioning for the role in 2010, Luddington was honored to land the part of the iconic heroine for the game.
"So when I got the call that I had gotten Tomb Raider, I literally screamed. I was so excited, because growing up, she was really the only iconic female lead in a video game that I knew of," Luddington told POPSUGAR. "So, I just remember thinking it was such an honor that I got to jump in the boots of Lara Croft and put my own spin on it and be part of the reboot."
Though the actress may have an affinity for apparitions, it's doubtful Luddington will be leaving Grey's Anatomy anytime soon!
Source: Read Full Article