Frances McDormand is up for another Oscar this year. The 2021 Oscars air live on April 25 at 8 p.m. EST. And Nomadland could win big, being nominated in six categories. Given that McDormand recently won an Oscar, what are the odds she'll win again tonight? And how many Oscars does she have total?
Frances McDormand movies
McDormand, 63, has been working for decades and has lots of accolades under her belt. Out of her many films, Fargo is her most memorable. She played a pregnant police officer named Marge Gunderson in the 1996 Coen brothers film. And it won her her first Oscar. The film was the inspiration for the 2014 FX limited series of the same name.
"To my grave I'll be Marge," McDormand told Vogue in 2020. Marge was written specifically for McDormand, who has been married to Joel Cohen since 1984.
McDormand's other work includes Olive Kitteridge, for which she won an Emmy and a Golden Globe, Raising Arizona, Almost Famous, Something's Gotta Give, North Country, Friends with Money, Burn After Reading, Moonrise Kingdom, Promised Land, Hail, Caesar!, and The French Dispatch, which is coming out in 2021.
Did Frances McDormand win for 'Nomadland'?
McDormand delivered another memorable performance in Chloé Zhao's Nomadland. The film leads in nominations at this year's ceremony, including Best Picture and Best Actress. This marks McDormand's sixth Oscar nomination. She won for Fargo in 1997 and for Three Billboards Outside Ebbing, Missouri in 2018. Should she win at tonight's ceremony, it will mark her third Best Actress win. She already won the BAFTA for Best Actress
McDormand's first Oscar nomination came in 1989 for Mississippi Burning. She was nominated for Best Supporting Actress in 2001 and 2006 for Almost Famous and North Country, respectively.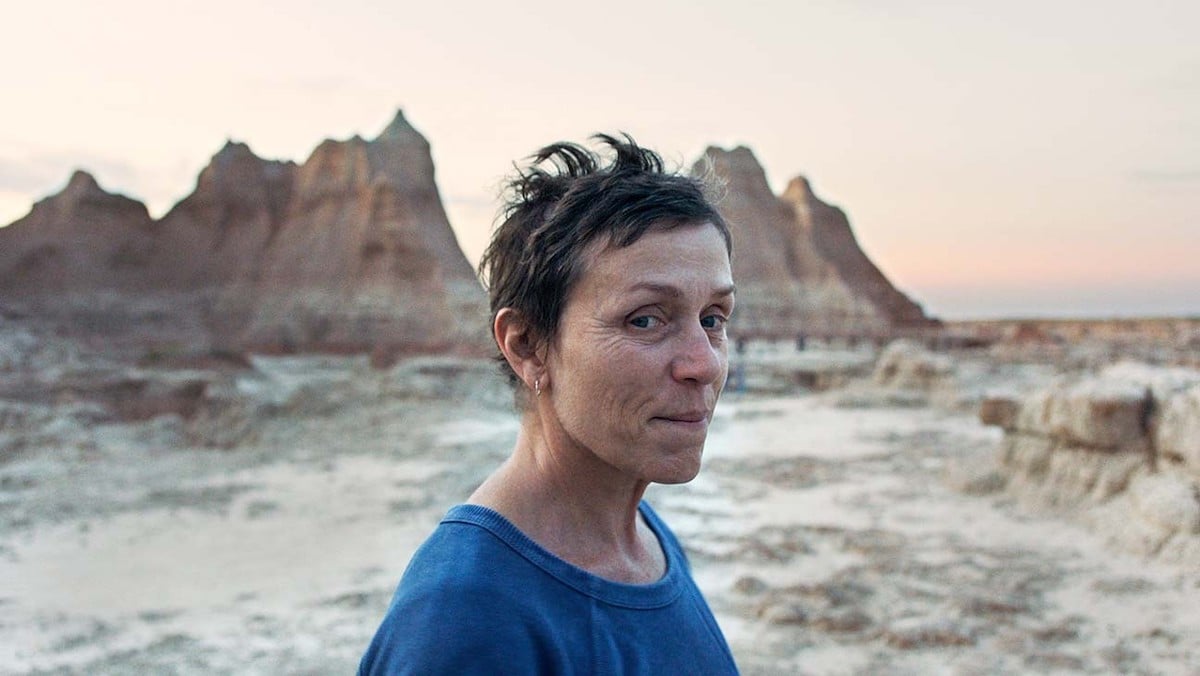 Frances McDormand Oscar wins
When she won for Three Billboards in 2018, McDormand gave an iconic speech that celebrated women in the industry. She also brought up inclusion riders, which help marginalized demographics get equal pay for equal work. After thanking Coen and their son, among others, a gleeful McDormand said:
"And now I want to get some perspective. If I may be so honored to have all the female nominees in every category stand with me in this room tonight, the actors—Meryl, if you do it, everybody else will, c'mon—the filmmakers, the producers, the directors, the writers, the cinematographer, the composers, the songwriters, the designers. C'mon! OK, look around everybody. Look around, ladies and gentlemen, because we all have stories to tell and projects we need financed. Don't talk to us about it at the parties tonight. Invite us into your office in a couple days, or you can come to ours, whatever suits you best, and we'll tell you all about them. I have two words to leave with you tonight, ladies and gentlemen: 'inclusion rider.'"
McDormand has won every time she's been nominated for Best Actress at the Oscars. This year, she's up against Andra Day, Viola Davis, Carey Mulligan, and Vanessa Kirby. The 2021 Oscars air on ABC at 8 p.m. EST.
Source: Read Full Article