Jennifer Aniston was on the March cover of Interview Magazine. She spoke with Sandra Bullock about wanting to have kids. It turns out Interview got a little more out of Aniston. They released a video of Aniston answering rapid fire questions on April 23, including one about selfies.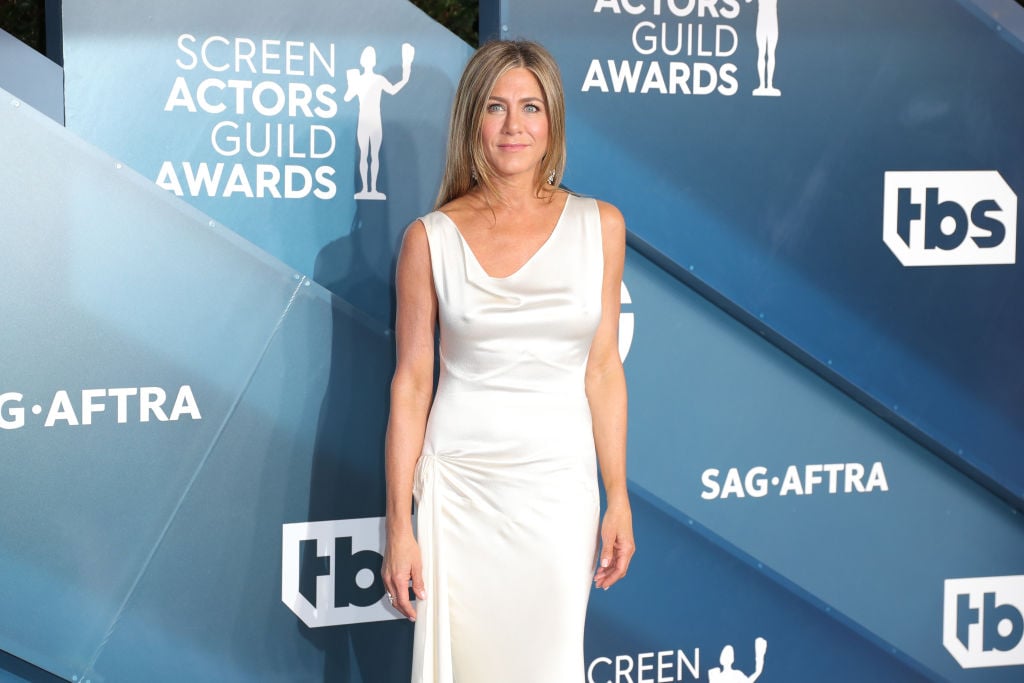 In many of the answers, Aniston tries to remain diplomatic and not play favorites. She refused to pick her favorite Jimmy on late night, saying, "I love them all." And who could blame her. She's been on all the talk shows, including Jimmy Kimmel from quarantine. She'd never hear the end of it if she picked one. Aniston did take a stand on one of Interview's big questions though. Read what she said and watch the video below. 
Jennifer Aniston dodges questions left and right
Aniston is used to being in the public spotlight. Ever since Friends became the number one show on television, reporters have been asking Aniston personal questions. She's just gotten graceful at politely dodging them. These weren't even personal. Asked to choose between New York and Los Angeles, Aniston refused to take sides. 
"That's hard," she said. "It's apples and oranges. I love New York City, I grew up in New York City, but California's my home. I like them both equally."
When it came to animal rescue, Aniston gushed about how she would do more if she could. 
"My life, my everything," Aniston said. "If I could rescue all of them, I would."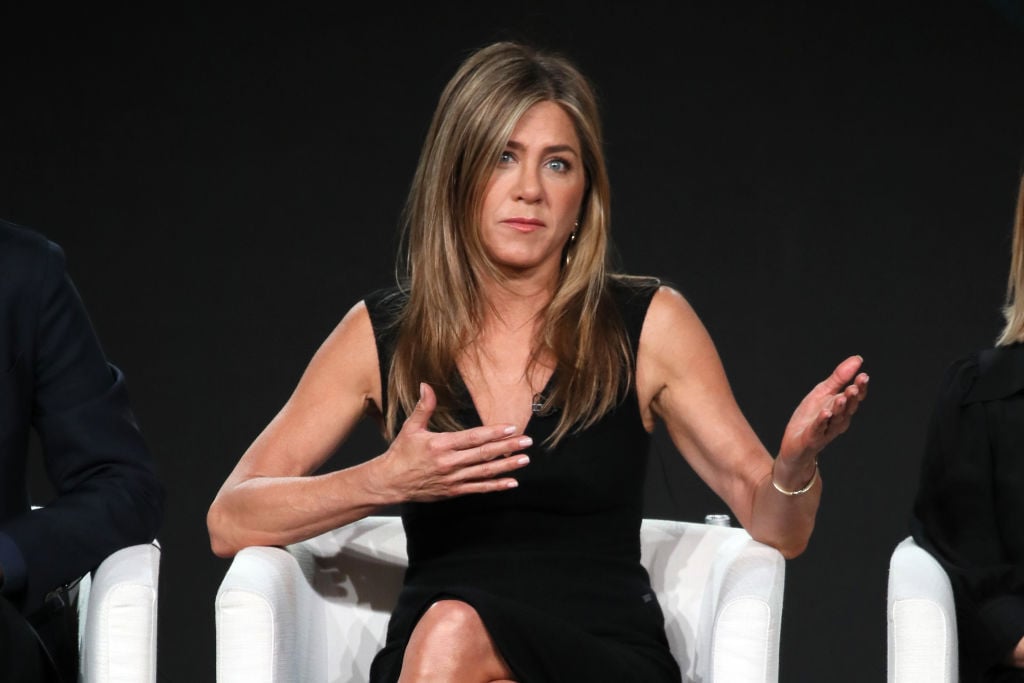 She also shared the story of her one martial arts experience.
"Karate, took it once when I was a kid," she said. "It hurt."
Jennifer Aniston will not take selfies
Aniston entered the modern age of entertainment by joining social media. She is on Instagram at least. However, she's no fan of selfies. This is the one thing she would come out against.
"You know, no, I don't quite get 'em," Aniston said. "I mean, I understand 'em but I think we've become a generation of selfies and that's not great."
The only type of selfie she will take
Now, wait a minute. Aniston has been in selfies. Her very first Instagram with her Friends co-stars – Courteney Cox, Lisa Kudrow, Matt LeBlanc, Matthew Perry and David Schwimmer – nearly broke the internet. That might be what led to the Friends reunion special on HBO Max.
Aniston also has selfies with the Good Morning America backstage team and a Christmas group shot that included Rita Wilson. It turns out she makes an exception for group selfies. 
"I like a group selfie, like a bunch of selves together," Aniston said. "I enjoy that but this, not so much."
That must explain her selfies with her dog too. She took one on California's Election Day after they voted. Well, only she voted. 
Still, she has some solo selfies cooking and promoting new episodes of The Morning Show. Anyway, if you happen to meet Aniston, it sounds like you can ask for a selfie with her. As long as there's two of you it doesn't offend her. 
Source: Read Full Article