We might be in the midst of a pandemic, but Keeping Up with the Kardashians (KUWTK) Season 18, starring Kris Jenner and her kids is still going strong. Only a few episodes into the season and there's already been a nasty sister fight, an eyeball party, and rumors that Tristan Thompson and Khloé Kardashian not only got back together, but never broke up to begin with.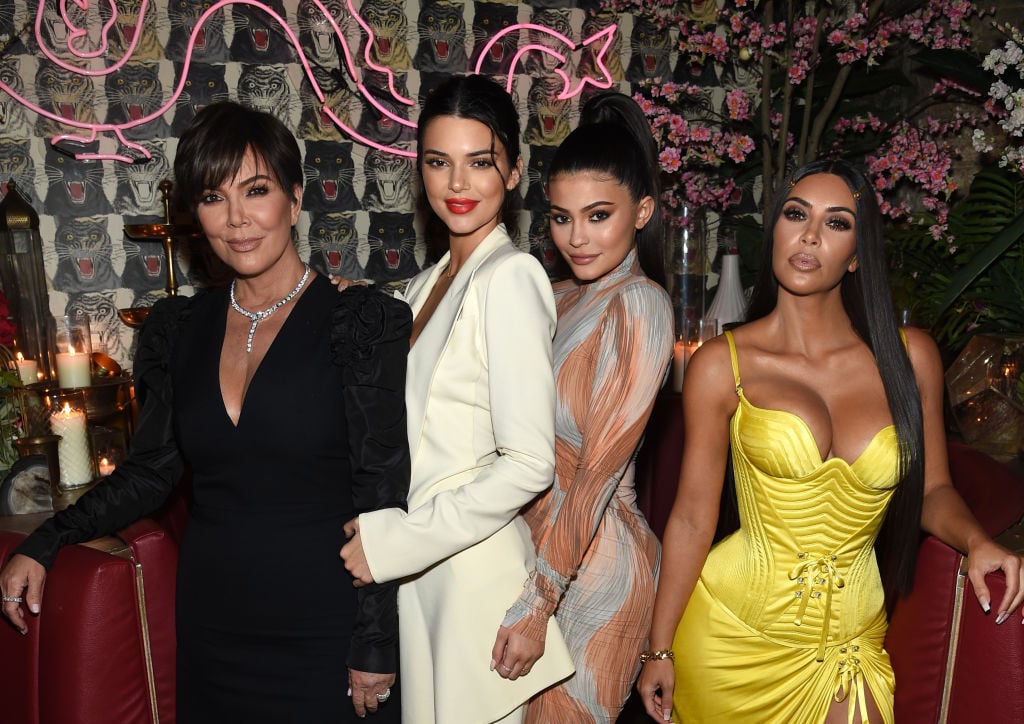 There's certainly a lot for the fans of the hit reality to unpack in season 18 of KUWTK. Fans are split on lots of different facets of the show. Some people are thrilled that Kourtney Kardashian has quit the show, while others don't know how the show will survive without her. Some fans are thrilled that Thompson has been accepted back into the fold and others find it disheartening that family can forgive him and not Jordyn Woods. Even Scott Disick is under discussion. While some people love his presence, others have started a petition to encourage him to quit the show.
'KUWTK' fans love Season 18 Kris Jenner
However, what most KUWTK fans can agree on is how likable Kris Jenner has become this season. The momager of six has always served as the matriarch and PR mastermind behind her family's success. And while her kids are always happy to sing her praises, this time, fans of the show have joined in. In fact, they argue that season 18 has already proven that Jenner is the most likable person in the family.
Jenner has been having a lot more fun during season 18 of KUWTK. And while it might be scripted, her behavior is truly resonating with fans. So far this season, Jenner has shown her frisky side. After getting caught role-playing with her boyfriend Corey Gamble, who is 25 years her junior, Jenner has been over the top about how much she's been enjoying sex as of late. She even disappeared into an office for a quickie.
Fans find the momager hilarious and relatable in recent episodes
But, Jenner isn't only concerned about her own love life. The momager has played the matchmaker this season and is hellbent on finding love for Khloé. She's gone so far as to approach men whilst shopping with her mother. Furthermore, KUWTK fans loved how maternal Jenner was when taking care of her youngest child, Kylie Jenner. When Kylie received Lasik eye surgery, she presented her daughter with a bell and waited on her hand and foot. Jenner even made tacos for the 22-year-old billionaire and fed them to her.
Previews from the latest episode of KUWTK season 18 show yet another side of Jenner. After her daughters take her to a winery, Jenner gets tipsy and begins to act silly. Fans are obsessed with this side of the momager and are singing her praises on Instagram. "I love Kris she's so funny and Kloe pumps her up every time. I love these guys, ❤️❤️❤️" one person wrote. "I need to get lit with Kris," another person added.
Is Kris Jenner the new favorite amongst the KarJenners?
After seeing so many sides to Jenner this season, many KUWTK fans are stating that she's their new favorite KarJenner. "Kris' vibes are so natural my favorite Kardashian," one person wrote. Others co-signed this belief. Others added while the momager wasn't at the very top of their KarJenner hierarchy just yet, her behavior during season 18 was helping her get there.
"I think Kris is slowly creeping to the top of my list. I just love her," one long-time fan added. "No lie, I'm starting to realise that too, 😍" another KUWTK fan agreed. Who knows what shenanigans Jenner and her kids have in store for their fans for the rest of season 18. Only time will tell if Jenner can hold on to her new title of favorite KarJenner.
Source: Read Full Article