Captain Sandy Yawn fired Lexi Wilson on Below Deck Mediterranean but she wasn't exactly thrilled with chef Mathew Shea's behavior either. Yawn was especially angry that Shea planned to give her an ultimatum and that he would leave if Wilson wasn't fired.
The crew agreed that Shea and Wilson were equally responsible for the fight. In fact, even Shea knew he egged on Wilson with his remarks. But one reason why Wilson got fired and Shea did not was because Wilson pushed Mzi "Zee" Dempers during the first crew fight. She then said she would have slapped Shea if they weren't on camera. But there were more reasons why Wilson was dismissed and Shea remained on the boat.
Why did Captain Sandy fire Lexi Wilson?
Yawn shared why she fired Wilson during the latest episode. Yawn first took the physical threats into consideration. But she also considered the fact that the crew as a whole had an issue with Wilson.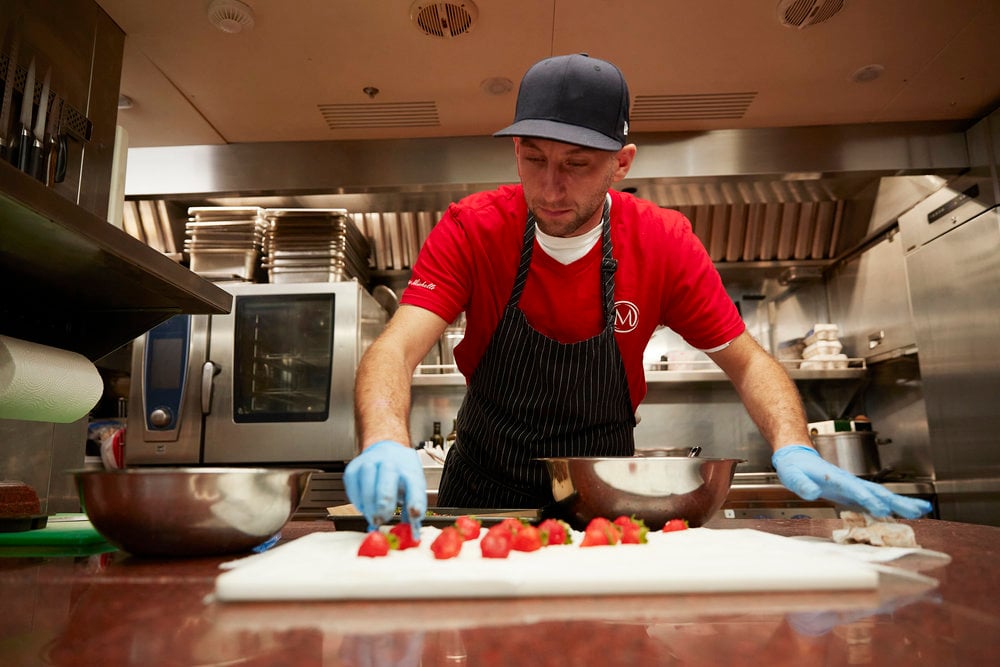 "I came to my decision to let Lexi go because Lexi crossed the line," Yawn said in a confessional. "If I have a crew member that's poking the bear when they're off the boat, they need to figure that out. That's not for me to resolve. I have one person that's disturbing the entire crew. I need to let go of that person."
Chef Mathew didn't exactly get off the hook with Captain Sandy
While Yawn fired Wilson, she wasn't ready to totally let Shea off the hook either. She called Shea to have a meeting with him after she fired Wilson. "I let Lexi go, but your behavior is also not …," Yawn told Shea searching for the words. Shea stood in front of Yawn speechless and nodding in agreement.
"Obviously you had a thing," Yawn continued. "That just couldn't reset with her. I just need you to own it." Shea immediately agreed with Yawn. "And then also, you are replaceable. There's someone sitting in quarantine now to take your job. So just don't ever, ever do an ultimatum. That really disturbed me. Especially since our rocky start. You are like a head chef. You have to rise above that."
"So I need you to act that part," she added. Shea looked contrite and agreed with Yawn.
Did Chef Mathew's talent allow him to stay on the boat?
"I want Mathew to stay because the chef I have in quarantine doesn't have the CV that Mathew has," Yawn explained in a confessional. Luka, the other chef, almost made it to the boat when Shea quit in a drunken rage. But after Shea completely impressed the guests when he returned, he was allowed to stay.
The chef's role is extremely important on the boat and is harder to replace than a stew. But Yawn didn't want Shea to think he was running the boat, especially after he told the crew he was going to quit if Wilson was not fired. In fact, Luka makes an appearance in the crew mess at some point. Shea told Showbiz Cheat Sheet that meeting Luka was nothing short of awkward.
"I didn't really think about it until I met him," Shea said. "And I just felt bad. He had been in quarantine for so long. And I get the second chance if I was in his shoes, I would be disappointed. So I was feeling for him, you know? Yeah, it was awkward meeting him."
Source: Read Full Article