Mary Fitzgerald from Selling Sunset revealed that season 4 filming is underway and some of her high-profile clients could make a special appearance this season.
Fitzgerald told Showbiz Cheat Sheet that viewers may get a glimpse of her work with French Montana and Braunwyn Windham-Burke from The Real Housewives of Orange County. She is selling Montana's crib for a cool $5 million and has been on the house hunt with Windham-Burke for the past few months. Fitzgerald also cleared up the confusion surrounding Brett Oppenheim's rumored departure from The Oppenheim Group, sharing that the reports that he actually left aren't accurate.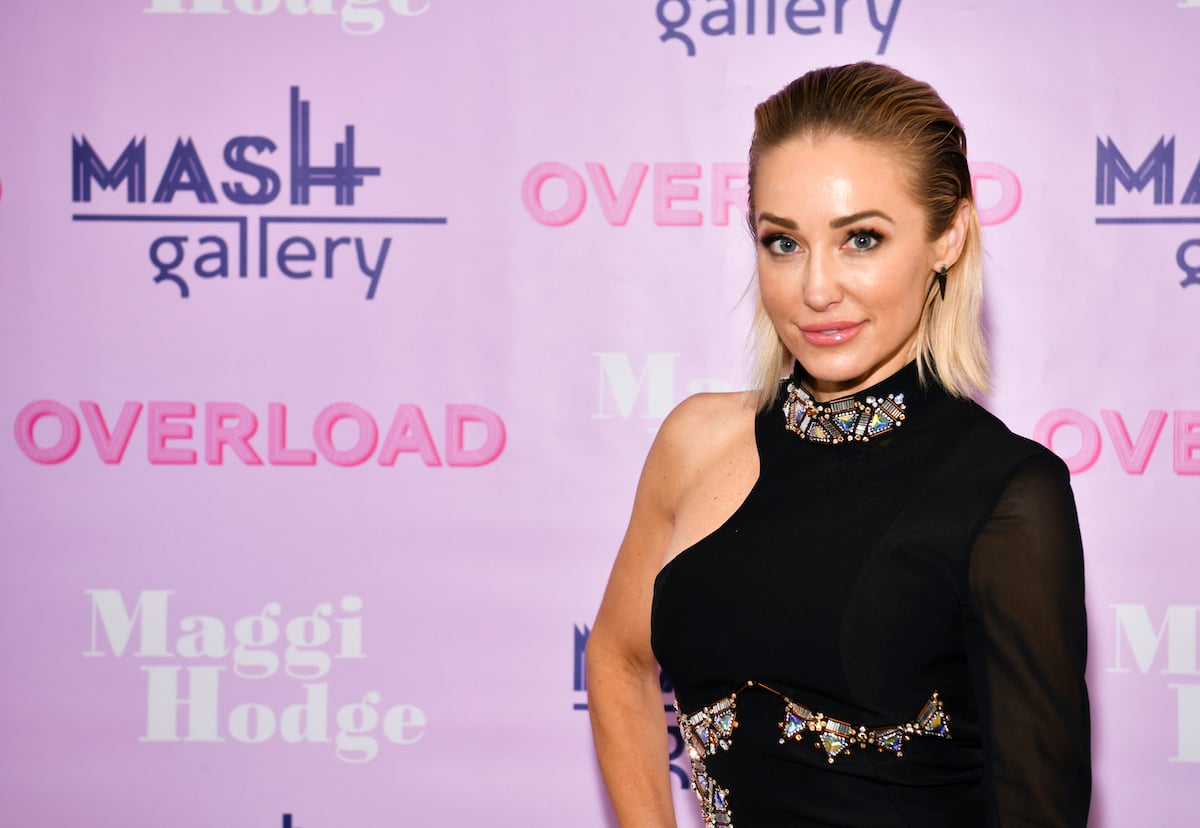 Mary Fitzgerald hopes 'Selling Sunset' viewers will see her work with Braunwyn Windham-Burke
Fitzgerald said she wasn't exactly sure why Windham-Burke was house hunting, but she shared they are still looking for that perfect property. The two met through a mutual friend and laughed about how neither watched the other's shows before meeting.
"She's looking for a large home," Fitzgerald said. "She's planning to move within a couple of months."
Since Fitzgerald and Windham-Burke are mid-househunt, she hopes cameras can capture some of the journey for season 4. "She's up for doing the show with me," Fitzgerald said. "And being on it. So as long as the two networks allow it, then yeah, she'll end up being on the season."
"But with celebrity clients, it kind of makes it difficult because whatever they're working on, it sometimes violates their contract," she continued. "And then just today, I'm actually listing French Montana's house. So you guys will see that pretty soon on my Instagram and also the house will be on the show and he most likely will too."
The Oppenheim Group isn't splitting up
Fitzgerald also cleared up the confusion surrounding Brett Oppenheim's rumored exit from The Oppenheim Group. She said there won't be a situation where viewers see "dueling" Oppenheim brothers.
"There's not really that much of a split, to be honest," she said. "I think it kind of got taken out of context. I don't know who said it, I think Christine [Quinn] or somebody said that they split up and they're going to move over to [Brett Oppenheim]."
"There was a bunch of stuff and none of that is true," she said. "I'm not really sure of how that came up. But, there was not really much of a split. [Brett Oppenheim] is just hanging his license differently because he's a broker as well. And just for the sake of their relationship, he's just using his own license because they were just having arguments and stuff about like with clients and commissions and stuff like that."
"And so this way we can all still work together and with Brett being, you know, being a broker as well, they just don't have to worry about some of the issues that they had," she added.
Source: Read Full Article