ESPN's airing the much-buzzed-about Michael Jordan documentary, The Last Dance, but Netflix users will have to wait until it hits the streaming service on July 19, 2020, to watch it. The good news is there are plenty of similar sports documentaries to stream on Netflix until then.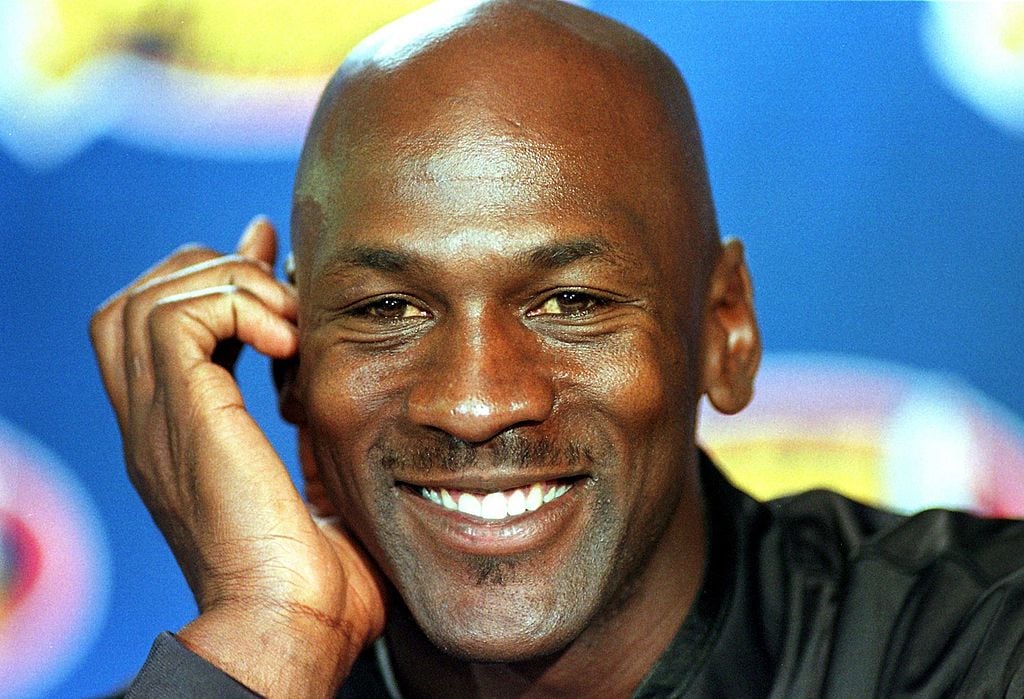 '1. The Carter Effect' 
Although he never won an NBA championship, Vince Carter set many records during his astounding 22 seasons as a professional basketball player. 2017's The Carter Effect features interviews with Carter about his time in the NBA and, as the movie's description says, takes a look at his "impact on pop culture and the Canadian basketball scene."
2. 'Undefeated' 
In this PG-13 documentary from 2011, an inner-city high school football team tries to make it to the playoffs for the first time ever. While it doesn't focus on professional athletes like Jordan or Carter, Undefeated is just as inspiring and uplifting. If that's not enough reason to watch it, here's another; Undefeated won an Academy Award for Best Documentary in 2012. 
3. 'Counterpunch' 
Nominated for a Sports Emmy Award in 2018, Counterpunch follows three boxers at different stages of their careers all vying for a championship.
4. 'Late Life: The Chien-Ming Wang Story'
Once a promising young MLB pitcher, injuries put a stop to Chien-Ming Wang's rise to the top. 2018's Late Life: The Chien-Ming Wang Story follows the pitcher as he tries to overcome his past injuries to once again secure a spot for himself in the major leagues.
Although the documentary doesn't have any reviews from critics on Rotten Tomatoes, The Chien-Ming Wang Story has an 80% score from audiences. Similarly, the documentary has 7.1 out of 10 stars on IMDb.
5. 'Lucha: Playing the Impossible'
Follow now-retired field hockey player, Luciana Aymar, during the last leg of her professional sports career. Debuting in 2016, the PG documentary tells the story of Aymar's rise to the top.
6. 'Basketball or Nothing'
Technically a docuseries, Basketball or Nothing follows the Chinle High School basketball team, who are part of Arizona's Navajo Nation, as they try to win a state championship playing a version fo basketball they refer to as "rezball." Spanning six episodes, the docuseries is a great watch for anyone who couldn't get enough of another Netflix original docuseries, Cheer. Thanks to positive responses from viewers, Basketball or Nothing Season 2 is in the works. 
7. 'Last Chance U'
Another original docuseries from Netflix, Last Chance U is about football players trying to turn themselves around at junior college football programs. Last Chance U follows East Mississippi Community College and later, Independence Community College located in Kansas. Any fan of Friday Night Lights will want to watch this show. 
8. 'Conor McGregor: Notorious'
Get a behind-the-scenes look inside the world of UFC champion, Conor McGregor. The MMA fighter takes cameras inside his journey to the top. This 2017 documentary follows McGregor as he prepares to face off against José Aldo. With nearly 4,000 reviews on IMDb, Conor McGregor: Notorious has 7.2 stars out of 10. 
Want more on sports? Check out our picks for sports movie biopics.
Source: Read Full Article