The Last Kingdom season 4 is almost here and fans couldn't be more excited. The official social media accounts have announced some of the main characters complete with headshots of all our favorite characters. Read on to learn and see more.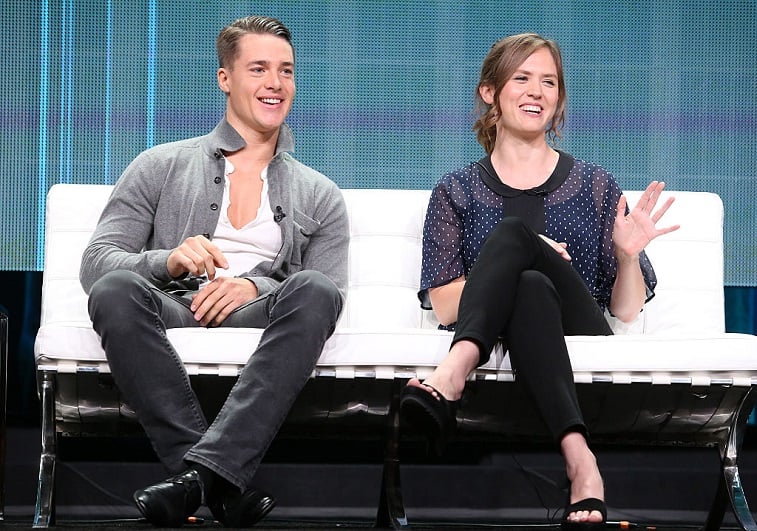 Say hello to characters in season 4 of 'The Last Kingdom'
Since there are so many characters in the new season, they arebroken up into three posts. "Heroes and villains, allies and traitors, friendsand foes. Season 4 is just 1 week away! #TheLastKingdom," the post is captioned.
The first post starts off with Haesten, played by Jeppe BeckLaursen. He's looking like a fierce Dane with the scars to prove it. He's inhis battle uniform and clearly ready for a fight.
Next, we have the infamous Brida (Emily Cox) with hair upand dark makeup around her eyes. She has her usual look and demeanor. Cnut,played by Magnus Bruun, is next up in the announcement.
Hild, played by Eva Birthistle, will also be returning for season 4. She's looking hopeful and ready to spread the word. Aldhelm is the next to be announced and he's played by James Northcote.
Steapa, played by Adrian Bouchet, will also be part of thenew season. He looks ready for anything and he's got his usual scar on hisface. Aethelhelm (Adrian Schiller) is next up. Viewers will remember that he isKing Edward's (Timothy Innes) father-in-law.
More characters are highlighted
The next post featuring the announcement of the characters in season 4 starts withAethelflaed, played by Millie Brady. She's looking concerned, yet her usualcalm self.
We then get to see Aethelflaed's brother and the King of Wessex, King Edward. He's wearing his crown and looking just as serious as his father used to.
Finan (Mark Rowley) is highlighted and he's holding his sword and looking like he's ready to use it at any moment. He's clearly seen a lot and he has the scars to prove it.
Aelflaed, played by Amelia Clarkson, is highlighted as well. She's Edward's wife and clearly fitting into her role as his companion nicely. Osferth, played by Ewan Mitchell will also be back for season 4.
A new face in Aethelred's right-hand man, Eardwulf, playedby Jamie Blackley, will also be part of the new season. The next image is anothernew character played by Eysteinn Sigurdarson, who portrays Sigtrygg. He sportsa killer scar going down his face.
Father Pyrlig is played by Cavan Clerkin and he will be back for season 4. He looks extremely serious as usual.
Uhtred, son of Uhtred will return
Uhtred, played by Alexander Dreymon is the first to be highlightedin the latest post withthe cast announcements. He's sporting his usual sword and appears ready for thenext battle ahead.
The next image after Uhtred is Aethelred, played by TobyRegbo. He's looking like his usual self-centered self. We'll see what happenswith him and his wife in the new season.
Lady Aelswith, played Eliza Butterworth, will of coursereturn to guide her son the king in the right direction. She's wearing her owncrown and looking as serious as you'd expect.
Sihtric is next up. He's played by the talented ArnasFedaravicius and appears as loyal as ever. Eadith, played by Stefanie Martini,is a new character in the upcoming season and she is highlighted as well.
Father Beocca, played by Ian Hart, will return to play thebeloved role. He's looking serious and possibly still mourning the loss of hisdear wife.
Aelfric, played by Joseph Millson, will also be a part of season4. Fans will remember he is Uhtred's evil uncle. The last image is a newaddition to the cast in the form of Uhtred's daughter, Stiorra, played by RubyHartley.
It looks like season 4 of The Last Kingdom is goingto be full of interesting characters. Fans will find out for themselves onApril 26 when the new season drops on Netflix.
Source: Read Full Article