ABC soap operas entertained fans for decades with an afternoon block of shows including All My Children, One Life to Live, and General Hospital. Although General Hospital is the only soap on the network that remains in production, the fandom of ABC daytime drama lives on. This May, ABC will air The Story of Soaps Special, and with that in mind, fans have had plenty to say about their favorite retired daytime dramas.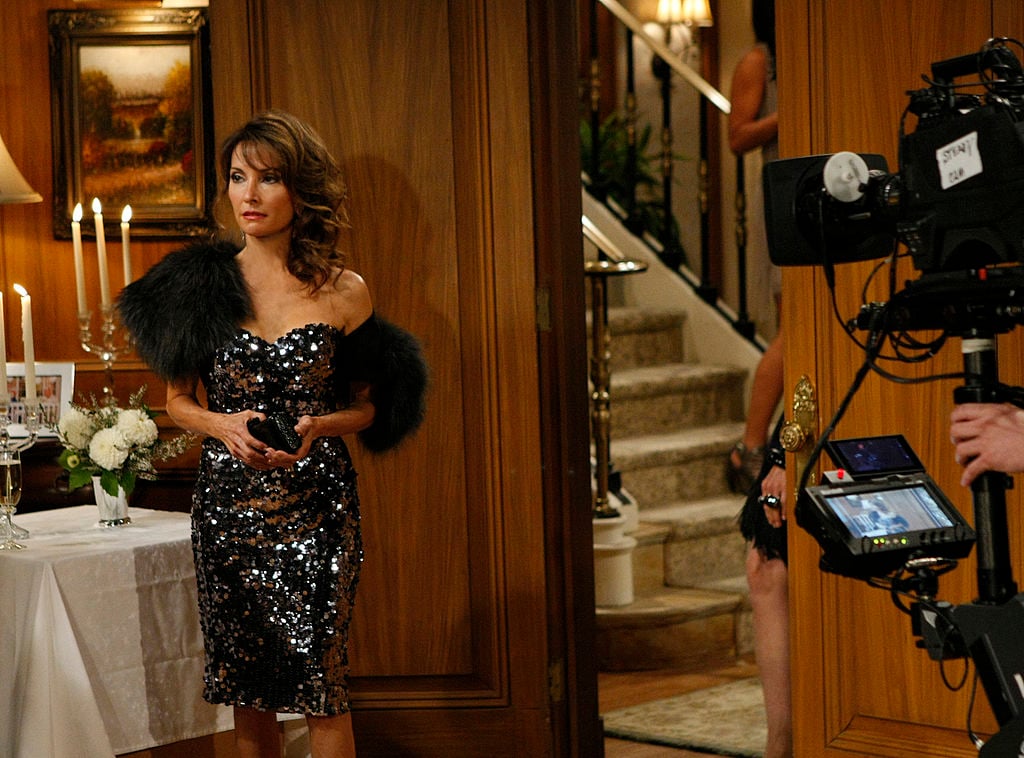 The ABC daytime lineup, then and now
From the early '70s until 2011, the ABC daytime lineup was anchored in three main soap operas. All My Children (1970-2011), One Life to Live (1968-2012), and General Hospital (1963-present). Several other series came and went, including Dark Shadows, Ryan's hope, and Port Charles. But none of those shows boasted the passionate fan base of the big three soaps.
Related story: 5 Soap Opera Plot Twists That Never Get Old
As the industry evolved, talk shows began to replace soapoperas, and ABC canceled All My Children and One Life to Live, leavingGeneral Hospital as the network's sole daytime drama. Although the othertwo soaps have been off the air for nearly a decade, some fans are still holdingout hope that they could return.
ABC daytime fans want reboots of 'All My Children' and 'OneLife to Live'
ABC and People have been pretty aggressively promoting the primetime event, The Story of Soaps Special. The promo, which can be viewed on YouTube, highlights behind-the-scenes action and interviews with soap opera veterans and experts. Based on the viewer's comments on YouTube, there is still an adoring fan base for All My Children and One Life to Live.
Onesoap devotee noted, "It's kind of ironic ABC is airing this, of all thenetworks. I really miss my All My Children and One Life to Live. GeneralHospital is great, but it's no AMC or OLTL. It's time toreboot All My Children and One Life to Live! They never shouldhave been canceled in the first place!"
Thatsentiment echoed in numerous replies to the video post.
"MissingOne Life to Live and All My Children so much. Still a HUGE fanbase. Even a reunion type show would be welcome. ABC, are you listening?"pled another.
Related story: The 'One Life to Live' Reunion That Fans Demanded is Finally Happening With 5 Former Co-Stars
Yetmore comments poured in, like this one, which reads, "I can't wait to watchthis!!! I really wish ABC would bring back One Life to Live and AllMy Children! I miss those soaps so much!!!"
From nostalgic enthusiasts to TV buffs, the response fromfans about The Story of Soaps Special has been tremendous. But the broadcastevent will include many more insights than just an ordinary video retrospective.
'The Story of Soaps' will reveal behind-the-scenesdetails from network soaps
Leading up to the broadcast, The Story of Soaps Special has created plenty of buzz with drama lovers. But what can they expect from the show? People offered this synopsis:
The Story of Soaps will offer viewers a deep dive into the rich cultural history of the soap opera ­­ and how many aspects of modern television dramas can be traced back to the storytelling structures that have been employed for over three decades. Additionally, the special examines how female creators became a dominant force in the genre, after making the original transition over from radio and television.
The 2-hour exploration into the soap genre will featurestars, including Alec Baldwin, Bryan Cranston, Carol Burnett, Vivica A. Fox, JonHamm, Denise Richards, John Stamos, Chandra Wilson, the incomparable SusanLucci, and more. The Story of Soaps will air on May 19 at 8 p.m. on ABC.
Read more: Before 'Roswell, New Mexico' Trevor St. John Was a Soap Star
Source: Read Full Article