It's not uncommon for multiple actors to play one character when it comes to daytime soap dramas. Over the years, a few once unfamiliar faces have played the role of Adam Newman on CBS's hit, The Young and the Restless — and that's only the adult version. Here are the notable men who've taken the big task of being Victor Newman's (Eric Braeden) outcast son through the years.
A brief history of Adam Newman's origin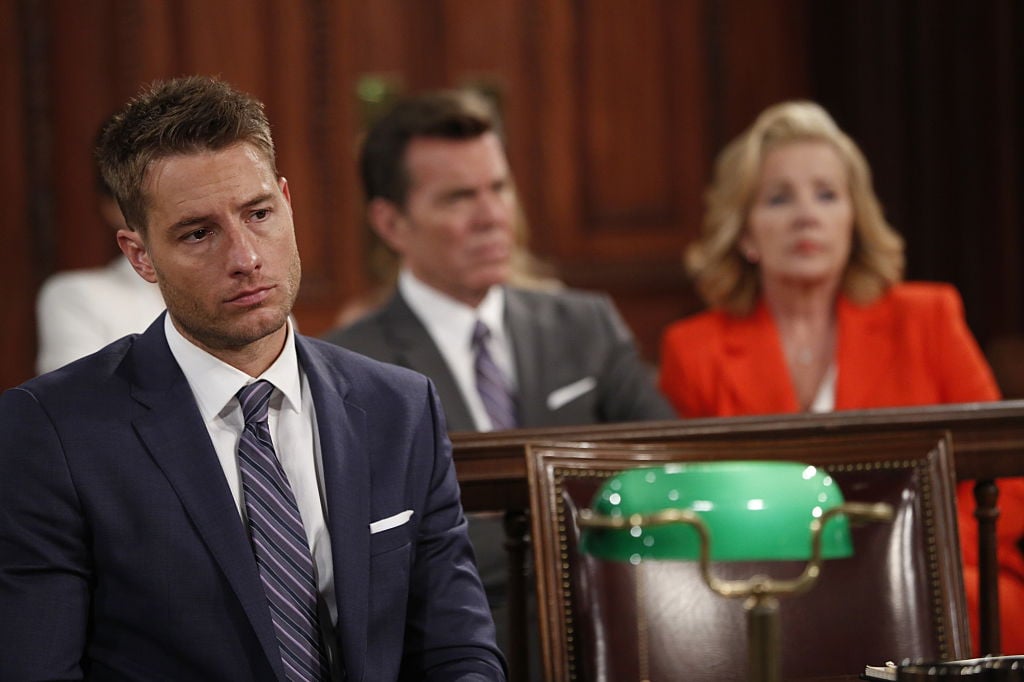 Years ago, it became known to The Young and the Restless fans that another Newman child, Adam, had been born and raised on a Kansas farm with his parents, Hope and Cliff Wilson. The year Hope passed from cancer, she revealed her son's true birth father is that of the powerful creator of Newman Enterprises, Victor Newman.
Hope urged Adam to seek out his biological father and develop some kind of relationship. Theirs is sordid and complicated, to say the least.
The Young and the Restless has a long history of bringing some of their biggest names back over and over again — such as Eric Braeden's Victor Newman.
Once the adult version of Adam Newman was introduced, however, this hasn't been the case. There are four main players who can claim the Adam Newman" moniker.
Chris Engen 2008-2009
Though Chris Engen may be most known for his one-year stint as Adam Newman on Y&R, his time on the set is the shortest. He started in February 2008 and left around May 2009.
Engen reportedly walked off the set after a disagreement about the direction of the character. According to Soap Opera Network, he posted a statement on MySpace.com at the time.
He said, in part: "I never stormed off the set, nor have I stormed off any set in my 18 years of struggle as an artist. I felt generally unhappy about my contribution to the show, and had greater and greater difficulty making any sense of the challenges they were asking me to face. If that makes me a limited actor, then so be it.
I was allowed ONE meeting with Maria Bell, and I called in sick ONCE in my 16 months on the show. In the end, I didn't feel that decisions were being made in my best interests, personally or professionally."
In the end, he thanked everyone for the opportunity.
Michael Muhney 2009-2014
In 2009, Michael Muhney became the newest face for Adam Newman and a fan favorite almost immediately. His portrayal of Adam felt, according to fans, spot-on — especially because of the character's creep-factor (which Muhney played well).
However, after numerous incidents in which Muhney attributes to his "ego," and differences with Braeden, Muhney was let go at the tail end of 2014.
Following his termination, gossip tabloids claimed Muhney sexually harassing Y&R co-star, Hunter King. Muhney refuted the claims and revealed later that he felt suicidal after all was said and done. Luckily, h reached out and is doing better today. Fans still hope for Muhney's return to Y&R.
Justin Hartley 2014-2016
Before Justin Hartley became the famous Pearson triplet on This Is Us, he, too, too on the role of Adam Newman. Hartley was somewhat of a veteran actor, having played on dramas similar to daytime soaps like Mistresses and Revenge.
Hartley's work is impressive enough. But, it's his spot as Fox Crane on Passions, from 2002-2006, may have set the tone for his stint as Adam. It was his second-ever role. It might not have made him the household name he's become today, but it didn't hurt.
Mark Grossman 2019 to present
The final version of Adam as of now is Mark Grossman. His IMDb credits only go back as far as 2012 with credits like Freeform's Famous in Love. The model and semi-pro Motocross racer may be the fresh new face of Adam, but so far, it looks like he's here to stay which, in soap opera time could be a week or a decade.
The Young and the Restless airs weekdays on CBS.
Source: Read Full Article