The Young and the Restless star Mishael Morgan is one of the show's leading ladies. The Daytime Emmy nominee is known for portraying the late Hilary Curtis and Amanda Sinclair. Like many soap opera stars, Morgan's gained a lot of attention. Recently, speculation has begun about her personal life.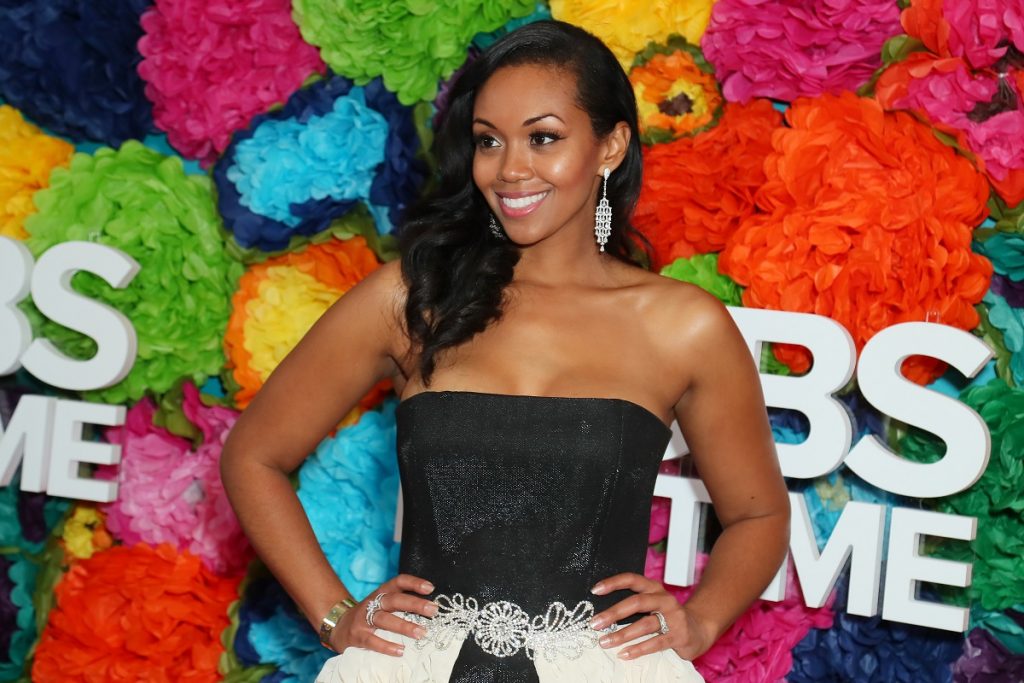 'The Young and the Restless' fans suspect Mishael Morgan is pregnant
Morgan is featured regularly on The Young and the Restless. Currently, her character Amanda is part of a big business merger with her boyfriend, Devon Hamilton (Bryton James). Viewers have been keeping a watchful eye on Amanda during her recent scenes. 
But it's not because of her storyline. Fans have noticed that Morgan appears to be sporting a baby bump. Morgan's wardrobe and the camera angles trying to hide her stomach have fans wondering if the actor is pregnant. 
On an Instagram thread, fans voiced their suspicions that Morgan might be expecting another child. 
"I know it's rude to speculate, but doesn't Amanda look like she's trying to 'hide' a pregnancy, especially with her outfit today?" asked one user. 
"I was thinking the same thing too," replied one viewer.
"I think she is, and I think that is why she was talking about Dominic with Phyllis so that this pregnancy can be written in," suggested another fan.
Mishael Morgan is a mom to two children
So far, Morgan's pregnancy is our speculation, and the actor hasn't responded to the rumors. If she is pregnant, this would be her third child. The Young and the Restless star and her husband, Navid Ali, are parents to two children. 
The couple's son Niam was born in August 2015, and the boy's godfather is Morgan's co-star James. In November 2018, Morgan gave birth to their daughter Naliyah. Morgan is a proud mom and often posts about her children on social media. Recently, the actor bragged about Niam's Little League game and Naliyah graduating from preschool.
Baby on the way for her 'The Young and the Restless' character?
While The Young and the Restless fans continue to speculate on Morgan's pregnancy, her character might be in the family way. According to Celeb Dirty Laundry, Amanda will receive some surprising news. Speculation is that she'll find out she's pregnant. 
Amanda's pregnancy will be a joyous time for her and Devon. Yet, it might bring back bad memories. Devon lost his wife Hilary and their unborn child when she died in a car crash. While Devon's happy, he'll also be worried that history will repeat itself and be extra protective of Amanda.
Aside from the Hilary situation, Amanda's pregnancy might also bring drama with Abby Newman (Melissa Ordway). Devon is the father of Abby and Chance Chancellor's (Conner Floyd) son Dominic Chancellor (Rainn and River Ware). Devon wanted to be a bigger part of Dominic's life and asked Abby for shared custody.
But with another baby on the way, Devon might want Dominic at the penthouse more. However, his suggestion won't go over well with Abby. She's done all she can to accommodate Devon's wishes and makes sure he remains in Dominic's life. However, this is one situation she won't agree with.
Devon's road to fatherhood won't be joyous as he juggles between two families.
Source: Read Full Article