Grey's Anatomy may be off the air, but that doesn't mean that the doctors of Grey Sloan Memorial are forgotten. Production on the long-running medical drama shut down in March 2020 due to the coronavirus (COVID-19) pandemic. Episode 21 served as the season finale. While it was sad to say goodbye to these incredible characters for a while, fans can take stock in the idea that this is what they'd want us to be doing during these precarious times.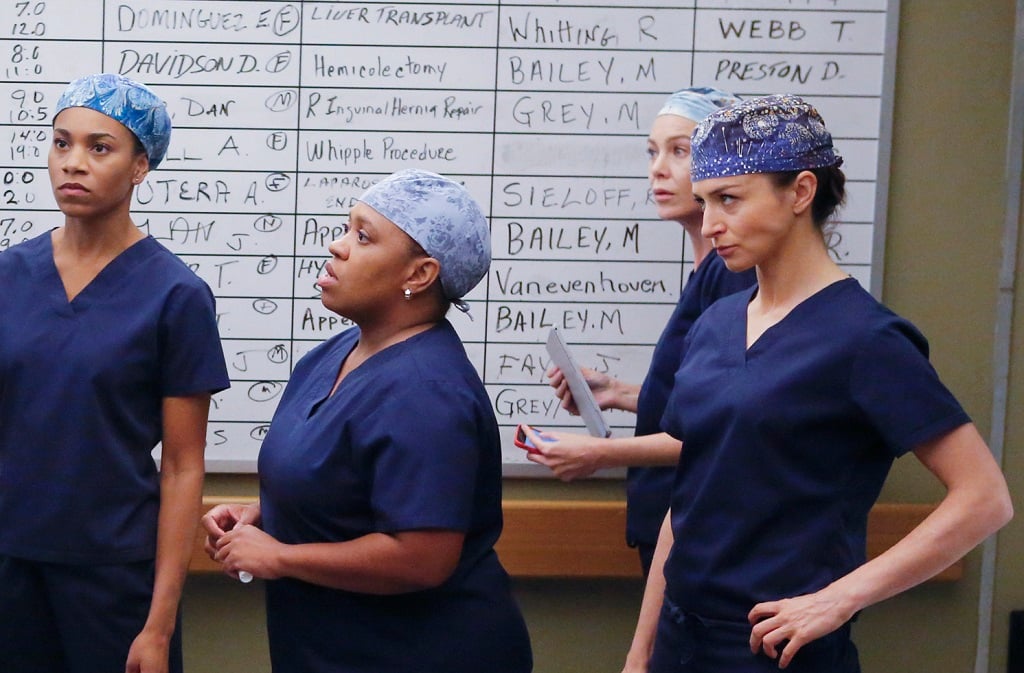 In fact, showrunner Krista Vernoff has provided her followers with a few words of wisdom from "the sisters" (Meredith Grey, Amelia Shepherd, and Maggie Pierce) and the chief (Miranda Bailey). Here's what she believes they would say to people who aren't taking the threat seriously.
Meredith Grey
As the narrator of the show, Meredith knows how to make a speech. In addition to being a doctor who would do anything for her patients, she often gives a sympathetic ear to others. She also has her three kids — Zola, Bailey, and Ellis — at home, and she has to think of them.
Vernoff writes that Meredith would understand where people are coming from, saying, "I get that you're sick of this." But she would highlight what she's sacrificing in order to say lives. "I want to see my kids again!…The very LEAST you can do is STAY. HOME."
Miranda Bailey
As the chief at Grey Sloan (and well before she earned that title), Bailey has proven to be a voice of reason. She's also known for being a bit short with people. Vernoff writes that Bailey would chastise those who are not wearing the proper gear, and who they could hurt by not doing so.
"You could HAVE the VIRUS and not KNOW it! I don't care that you like to go jogging without a mask! I like to do a lot of things I can't do right now! I don't care that it fogs up your glasses! Is the mask literally killing you? No? Then put it ON," she writes.
Amelia Shepherd
Amelia Shepherd (sister of the late Derek Shepherd, and sister-in-law to Meredith) just gave birth to a son in episode 21. So Vernoff writes that she would be focused on protecting the world for her new (as-yet-unnamed) child, despite having to continue working at the hospital as a neurosurgeon.
"It is unimaginable to me that there are people on this planet who are going out without masks, without social distancing, in 'protest' — risking their own lives and everyone else's lives while I am here trying to save lives instead of at home with that tiny perfect creature sleeping on my chest. It is. Unimaginable. I can't even imagine it. And I don't want to believe it," she finished.
Maggie Pierce
Finally, Maggie Pierce is Meredith's biological half-sister, who she met years ago and has become very close with. Pierce, a heart surgeon, is a practical yet passionate person. Vernoff writes that she would call into question those who seem to believe they're safe and ignore precautions.
"The virus doesn't care about anything. The virus will just infect you and kill you. And then it will infect and kill the people you love. Whether you believe in it or not. Do they really not get that?? Or do they just not care?" It's as simple as that.
Source: Read Full Article