Millions of Americans are gearing up to spend another month in coronavirus (COVID-19) lockdown. While spending more time indoors might not be your cup of tea — especially as the weather heats up — Showtime is doing its part to keep you entertained with new episodes of its original shows and some compelling additions to its streaming movie lineup. Here's what to stream on Showtime in May 2020. 
'Billions' Season 5 premieres, plus new episodes of 'Penny Dreadful: City of Angels'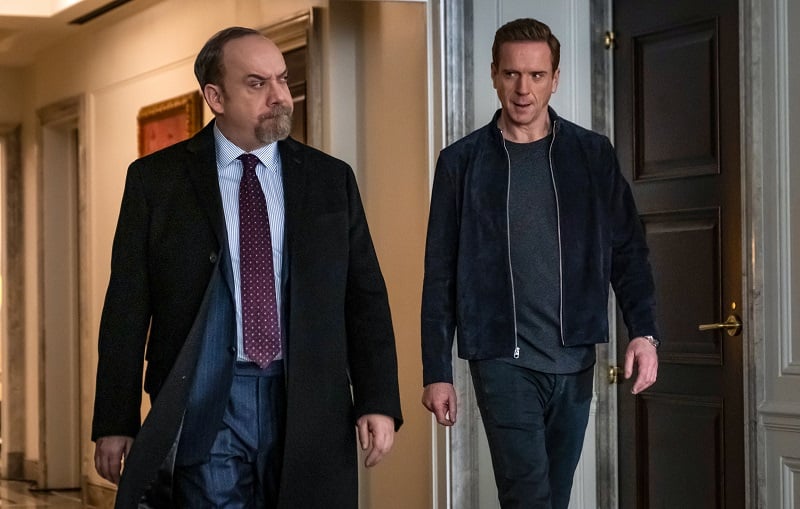 Showtime's hit drama Billions returns with new episodes on Sunday, May 3. But there's a catch: Production on the show shut down early because of the pandemic, which means fans will only see the first seven episodes; the rest of the season should air later in 2020.
In season 5, the rivalry between Bobby Axelrod (Damian Lewis) and Chuck Rhoades (Paul Giamatti) heats up again. At the same time, there are new threats on the horizon. Corey Stoll (House of Cards) joins the cast as a social impact pioneer who challenges hedge-fund manager Bobby, while Chuck is feuding with a district attorney. Taylor Mason (Asia Clark Dillon) ends up forced to back Axe Capital to protect its employees and assets, while Wendy Rhoades (Maggie Siff) reevaluates her loyalties and makes moves that could put her at odds with both Chuck and Axe. Plus, Julianna Margulies joins the cast as professor and best-selling author Catherine Brant. 
New episodes of Penny Dreadful spinoff Penny Dreadful: City of Angels will also continue to air on Sundays. This new show star Natalie Dormer as a supernatural demon in 1938 Los Angeles, as well as Daniell Zovatto and Nathan Lane as a pair of detectives investigating a grisy murder that ties into the city's rich and complex history. 
Showtime subscribers can also stream a new comedy special on Friday, May 29: Jesus Trejo: Stay at Home Son. This hour-long special "is packed full of candid humor as Trejo gives us a front-row seat into the amusement within his family dynamic" as the only child of immigrant parents. 
Binge on rom-coms this month on Showtime 
Showtime is also highlighting it's binge-worthy lineup of rom-coms this month. This May, you can stream classics such as Bridget Jones's Diary, My Best Friend's Wedding, She's All That, Sleepless in Seattle, and While You Were Sleeping.
A number of new movies also make their Showtime debut this month, including Red Joan, Ophelia, Basketball County: In the Water, and Paradise Hills. 
Here's the complete list of what's coming to Showtime in May 2020. 
Available May 1: 
4:44: Last Day On Earth
A.I. Artificial Intelligence
Almost Famous
Armored
Back to the Future
Back to the Future Part II
Back to the Future Part III
Beauty Shop
The Big Chill
Big Fish
Blue Chips
Bull Durham
Carriers
Changing Lanes
Cheech & Chong Still Smokin
Chicago
The China Syndrome
City Slickers
City Slickers 2: The Legend of Curly's Gold
Cop Land
Dick
Double Impact
Down to Earth
Failure to Launch
The Game of Their Lives
Head of State
Kill Bill: Volume 1
Kill Bill: Volume 2
A Knight's Tale
Mean Girls
Mousehunt
The Murder of Nicole Brown Simpson
My Best Friend's Wedding
An Officer and a Gentleman
Orange County
The Other End of the Line
Our Idiot Brother
Peace, Love & Misunderstanding
Rocky
Rocky Balboa
Rounders
Rudy
The Saint
The Samaritan
Seven
She's All That
Snow Day
Something's Gotta Give
St. Elmo's Fire
Staying Alive
Steel Magnolias
Stomp the Yard
Stomp the Yard: Homecoming
Terms of Endearment
Tyler Perry's Meet the Browns
Under the Tuscan Sun
The Usual Suspects
Varsity Blues
Virtuosity
War
Win a Date with Tad Hamilton!
Available May 2:
Apollo 18
Red Joan
Available May 5:
Zero Days
Available May 10:
Speed of Life
Available May 13:
Ophelia
Available May 15:
Basketball County: In The Water
Available May 16:
Atonement
Paradise Hills
Available May 23:
The Last Movie Star
Available May 29:
Jesus Trejo: Stay At Home Son
Source: Read Full Article